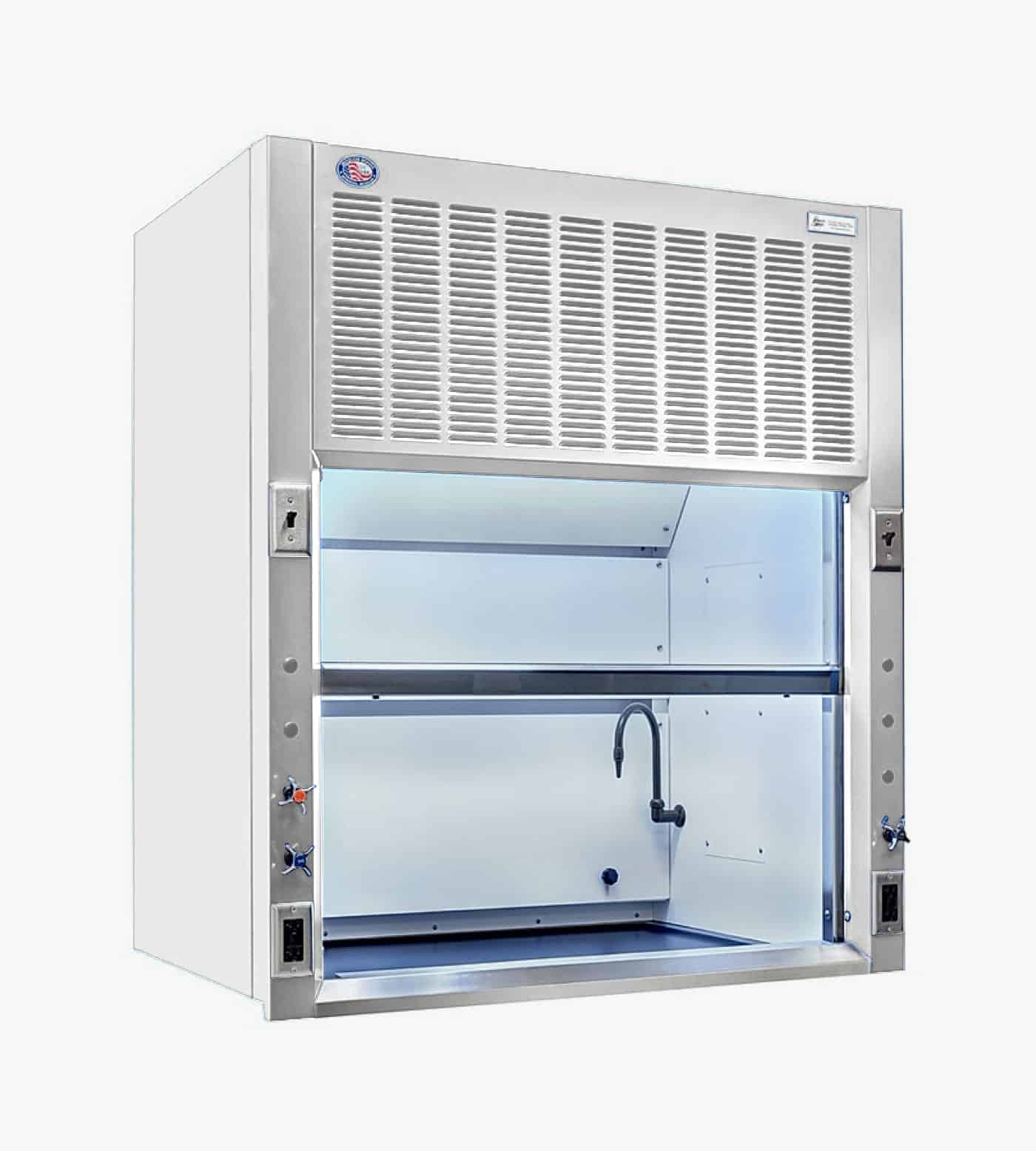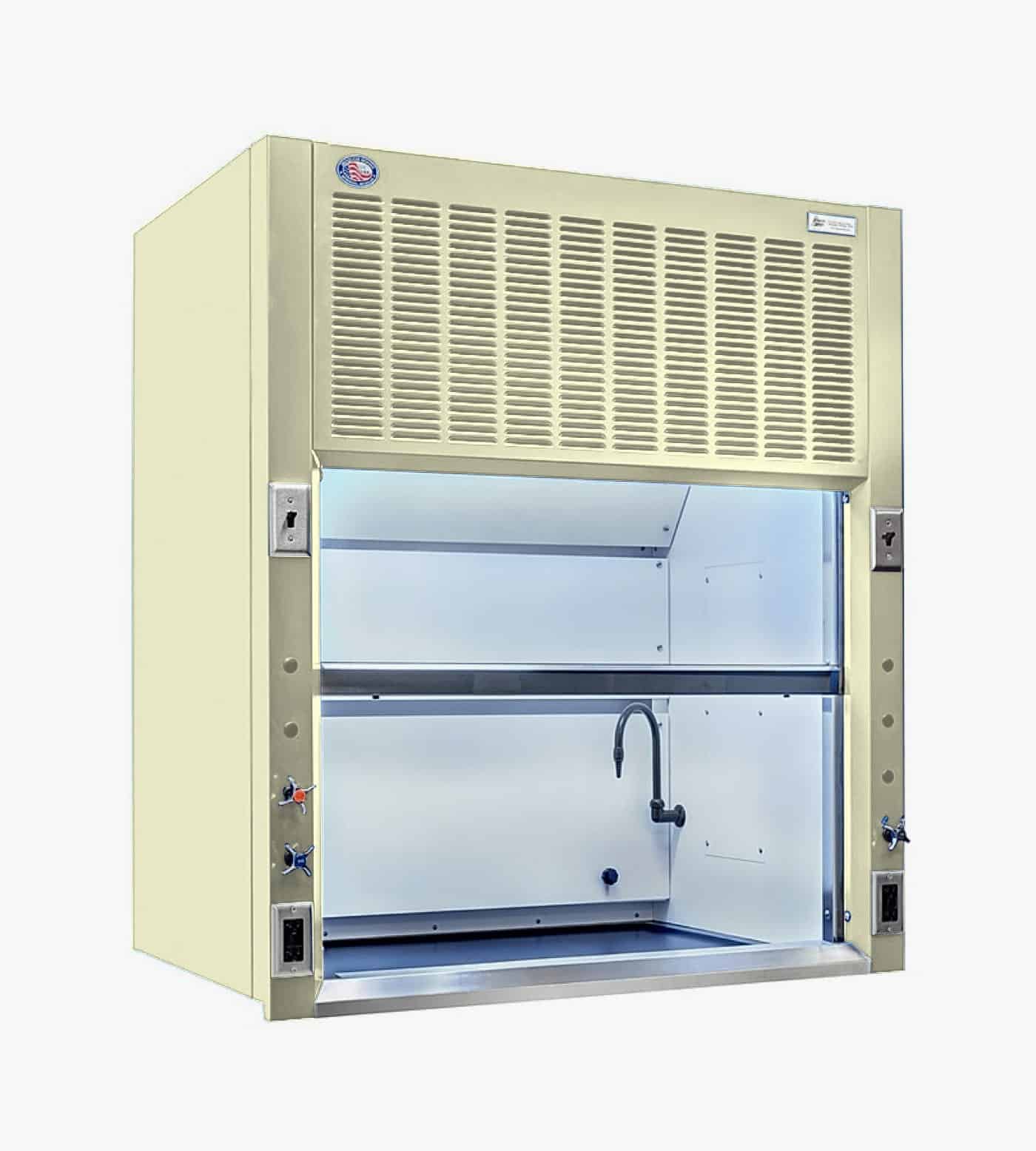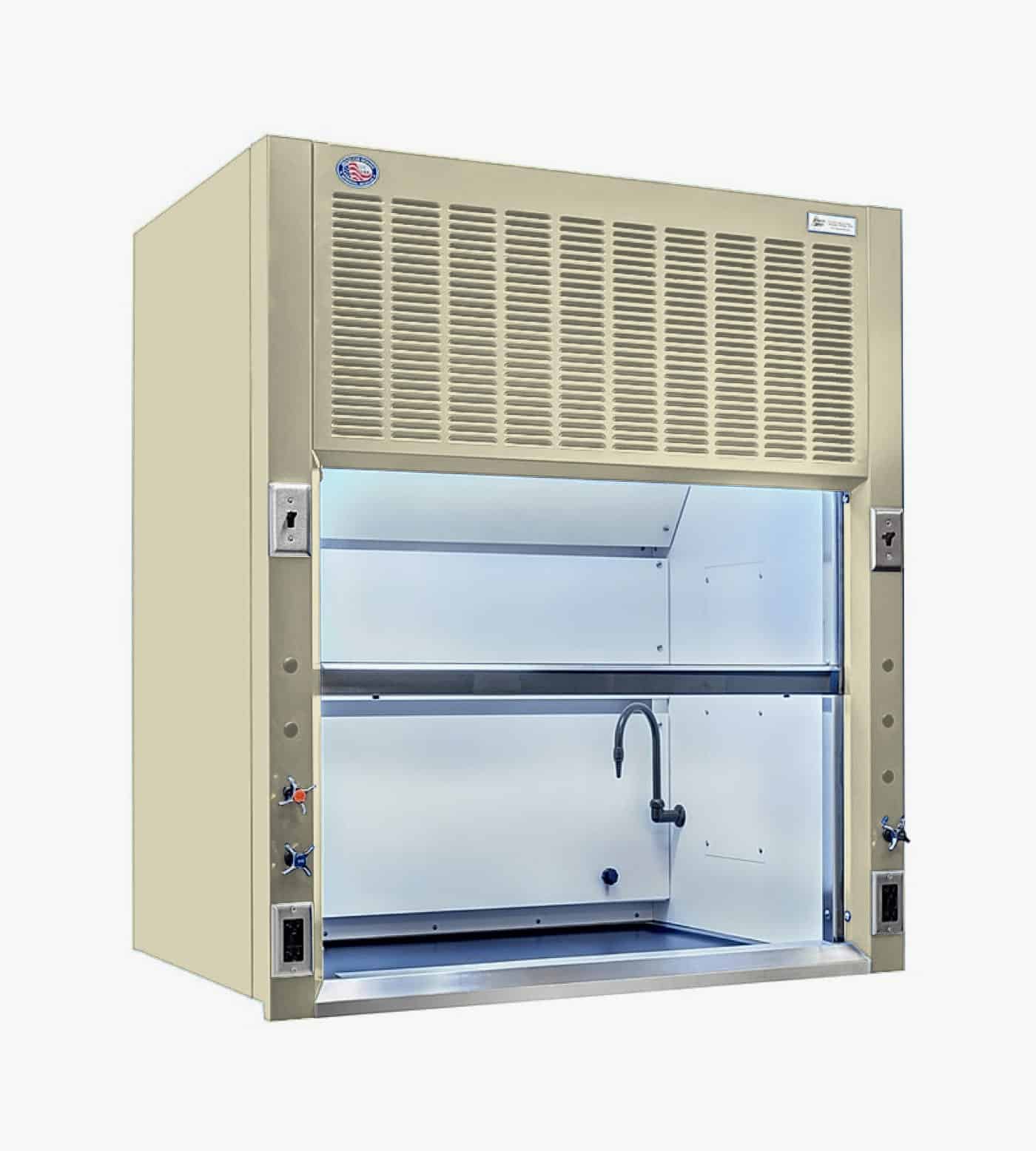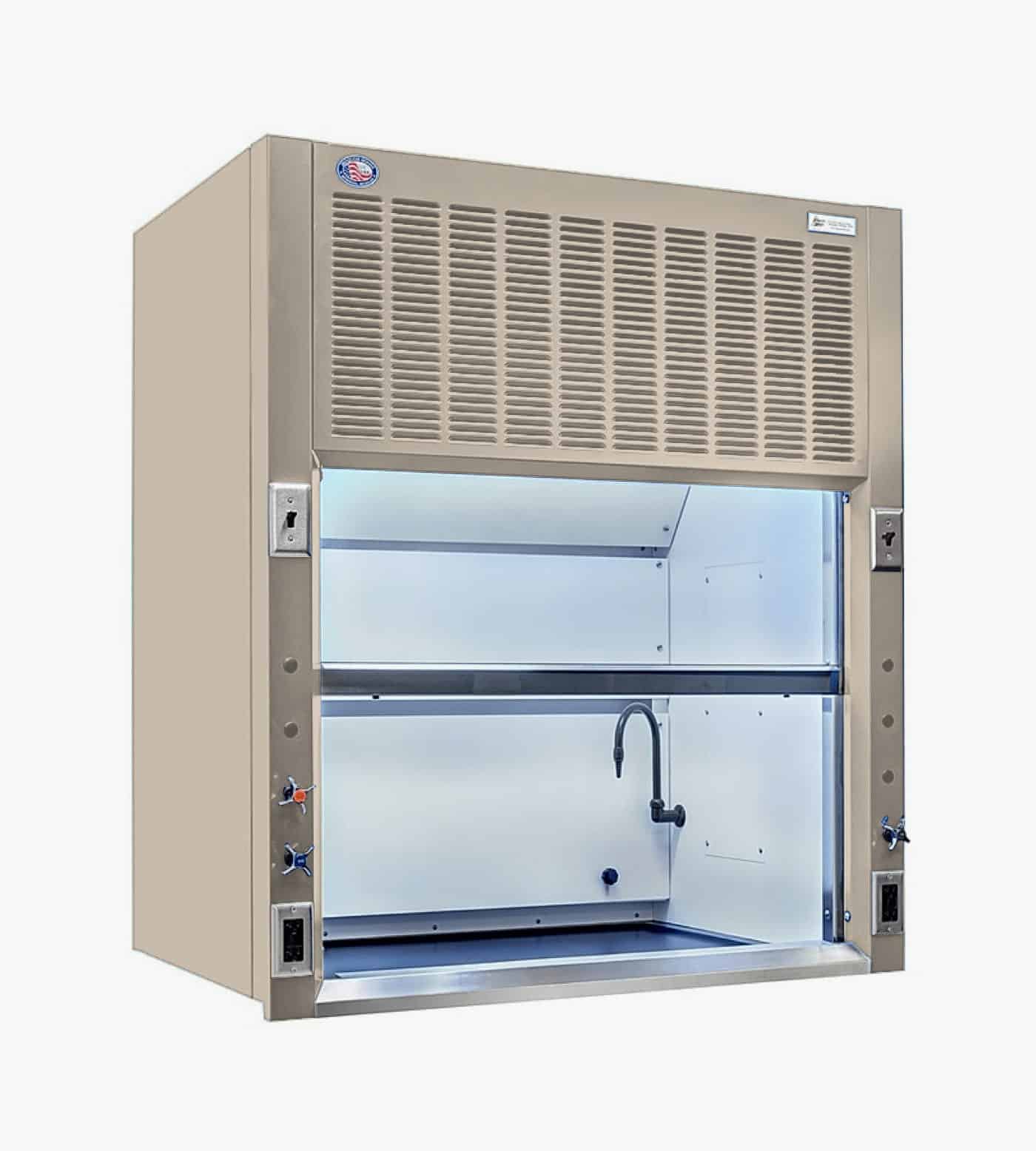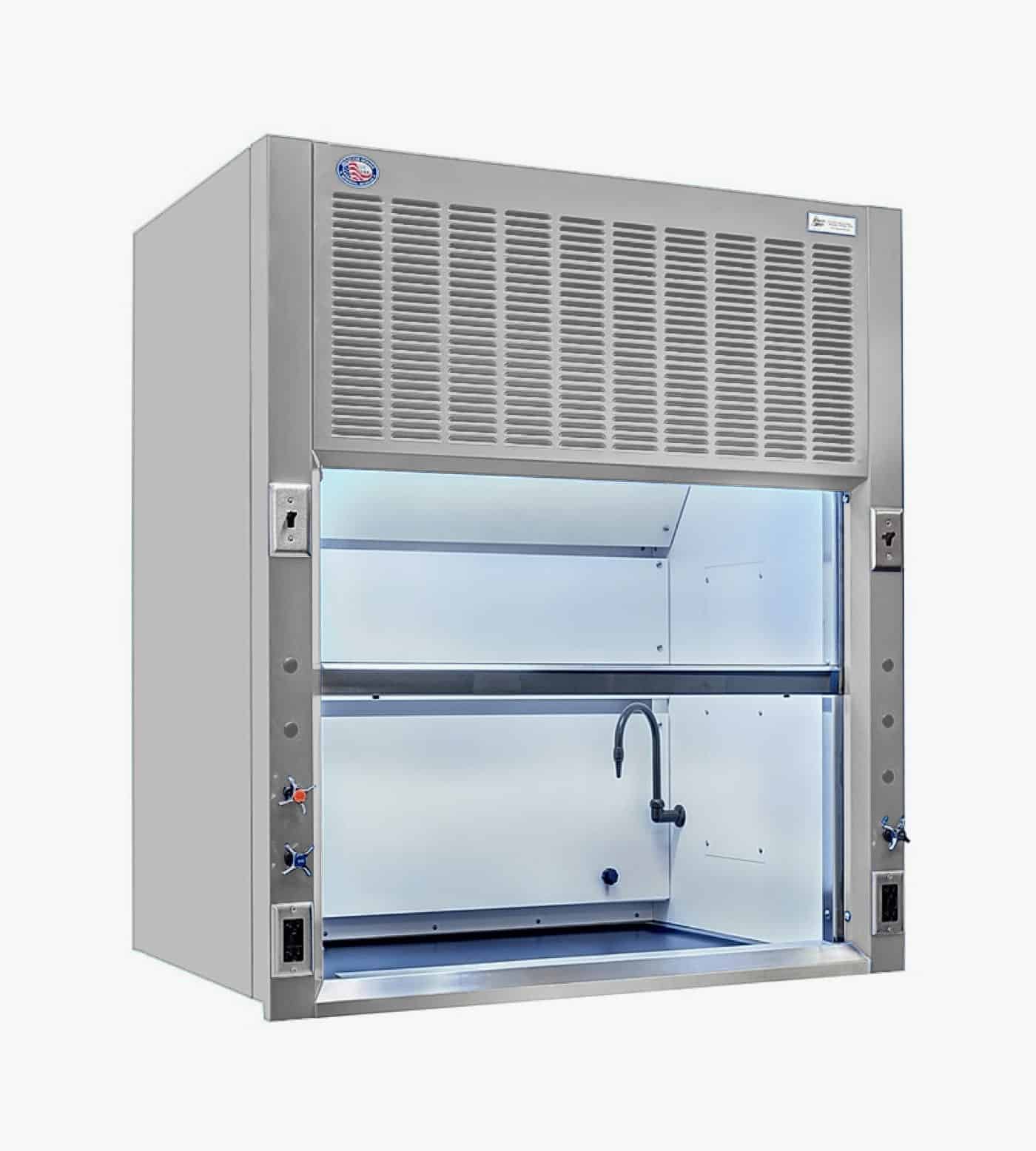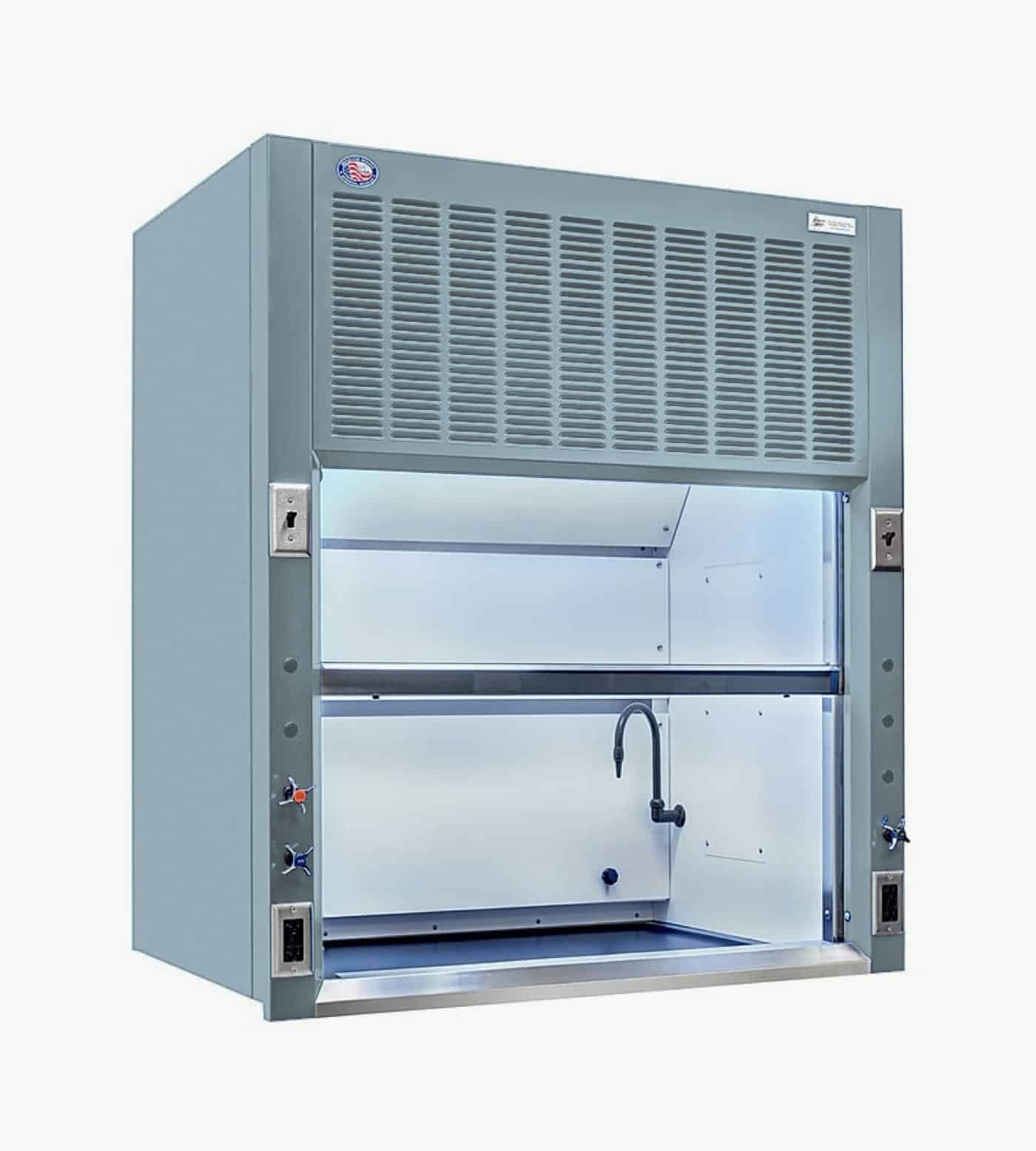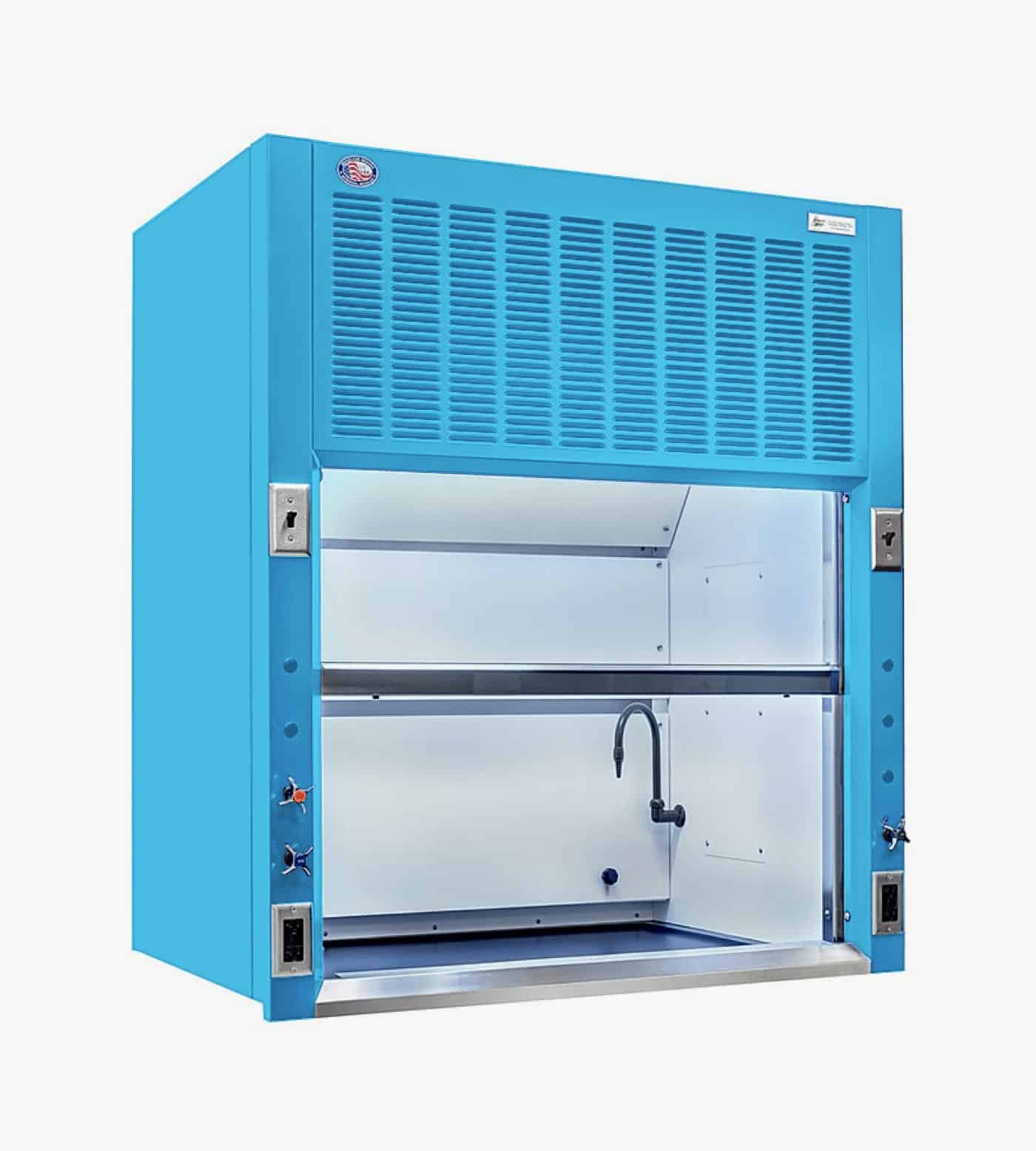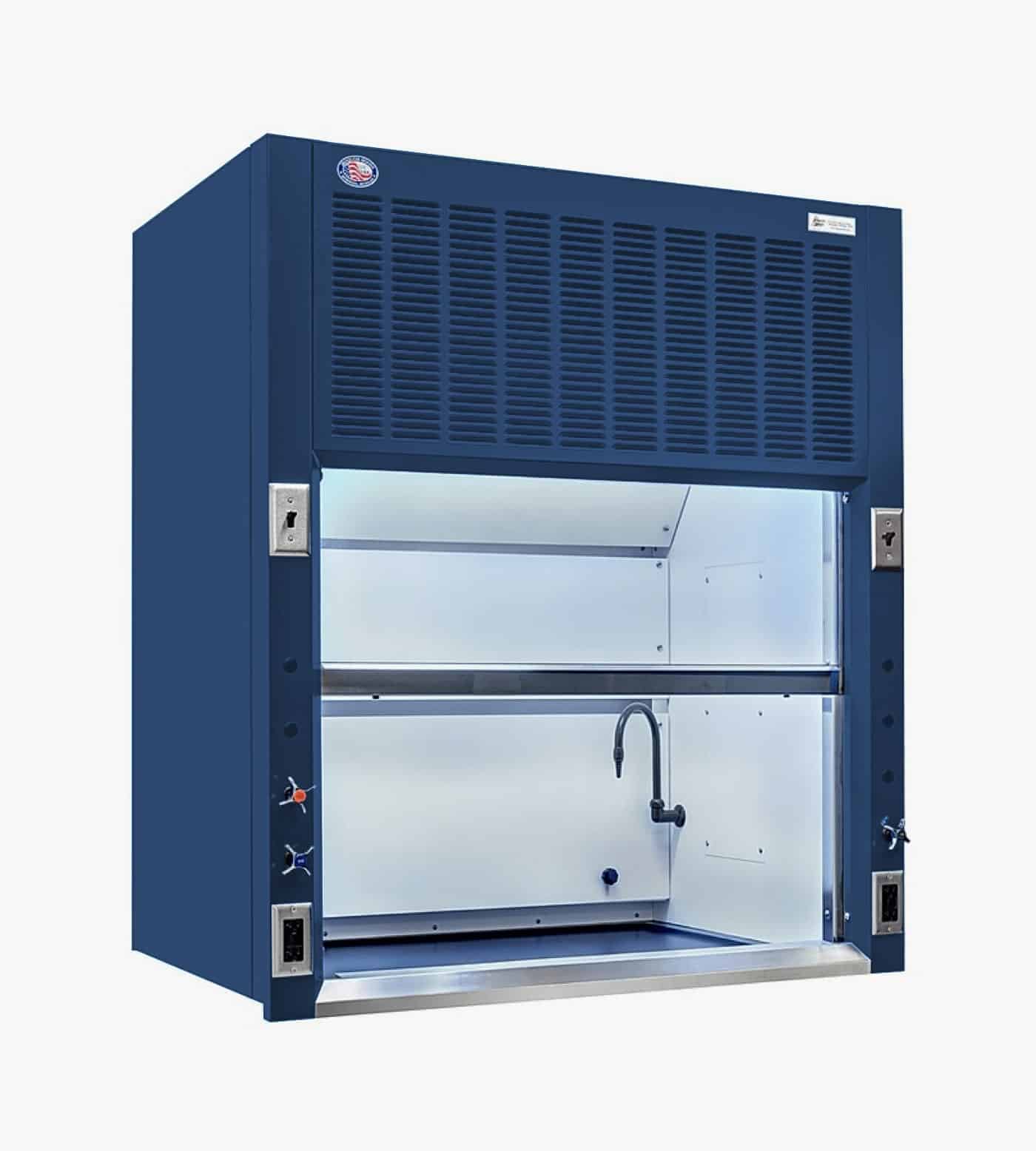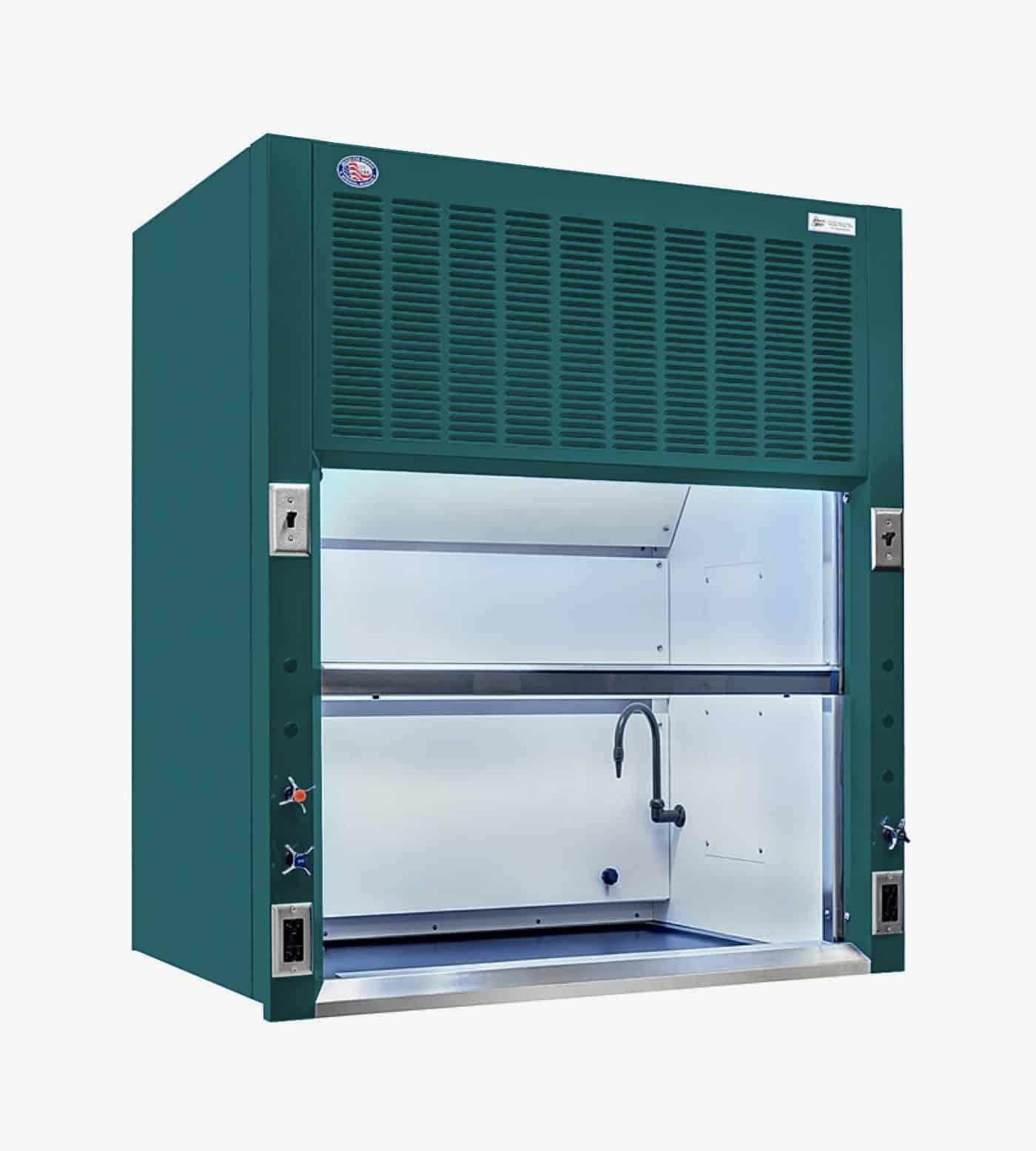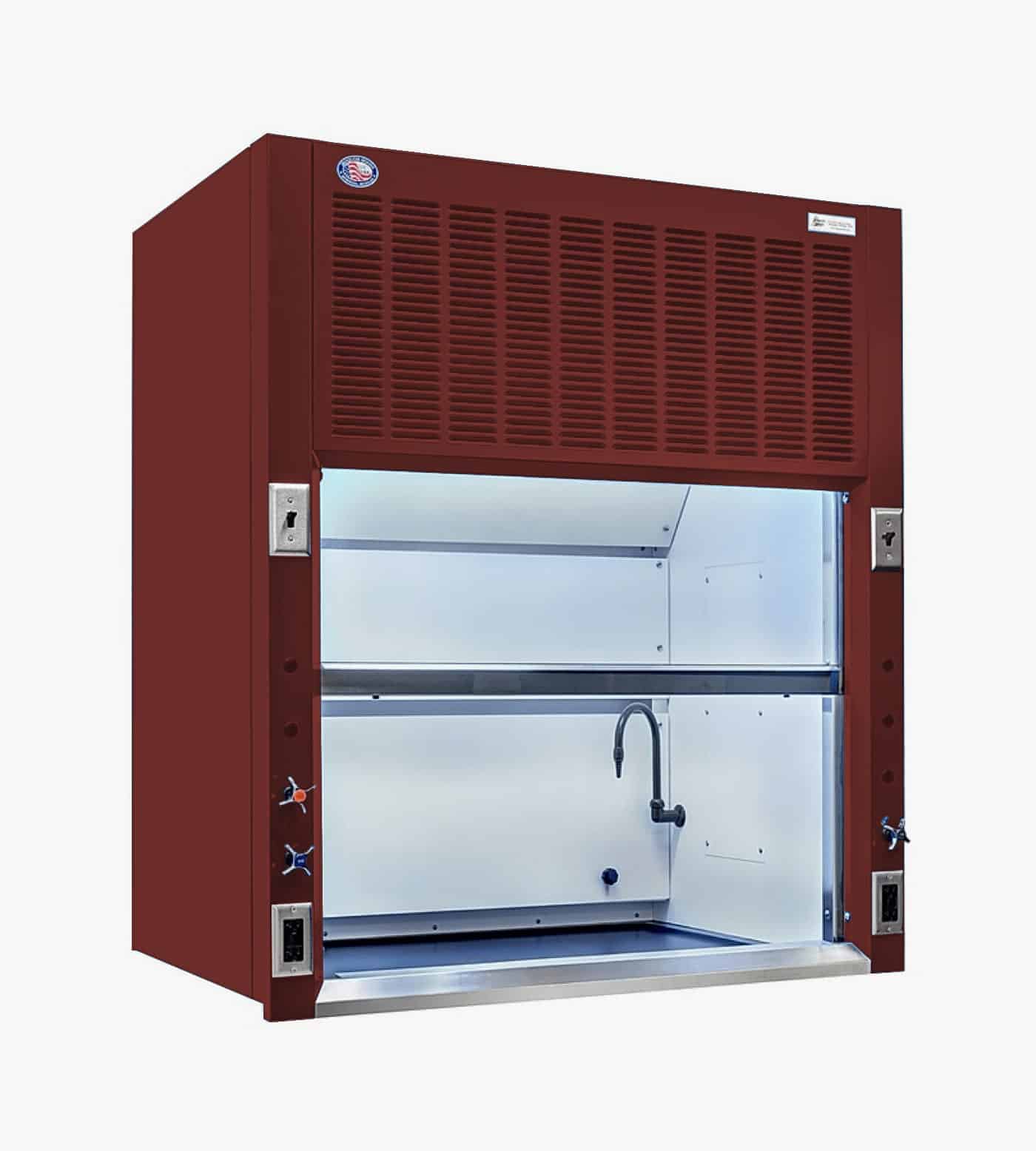 Fume hoods
BV Benchtop Series Fume Hood
The BV series chemical fume hood has been the cornerstone of our product offering for several years. With its sturdy 16-gauge superstructure steel pan designed framework and removable side panels for easy access to plumbing and electrical components, it's one of the strongest and most durable chemical fume hoods on the market. Its cost-efficient modular design allows for precision factory assembly and easy field retrofitting. Electrical and plumbing controls are mounted on the front-facing post surface, and its full airfoil sash perimeter provides excellent airflow. The BV comes equipped with a long list of standard features, making it an exceptional value and our most popular model.
Color options
Standard Features
Stainless steel sash frame, sash guide, finger pull and airfoil
Three-piece baffle system with adjustable upper and lower dampers
High-flow louvered front panel providing linear, non-turbulent transition between face opening and bypass air.
LED lighting for improved work space visibility
Sash pulley system utilizing four 2 1/2″-diameter pulley for one finger sash operation.
Available in CAV and VAV styles
Flush interior lining reduces leakage and eddy currents, contains interior air flow, and simplifies the cleaning process
Pre-wired and pre-plumbed electrical and service outlets
Add-On Equipment
Liner material – Standard poly resin liner with optional stainless steel
Electrical switches and receptacles. Explosion-proof lighting and fixtures are also available.
Remote-controlled plumbing fixtures, with chrome or color-coded outlets. Pre-piped hard copper with soldered joints.
Choice of sashes – vertical rising (standard); top-hung horizontal sliding; combination (vertical /horizontal); interlocking vertical (disappearing post)
Sash stop
Ceiling enclosure
Air velocity monitor/alarm
Automatic sash closer
Countertops – epoxy, phenolic, stainless steel
Cabinets – complete line of metal laboratory casework, including hood base, acid storage and flammable storage cabinets
Blowers – selected to match hood and ductwork configuration, corrosive or ignitable exhaust fumes
Why Buy a Fume Hood from iQ Labs?
With over 60 years of experience, we at iQ Labs are a leading fume hood manufacturer. Your fume hood will be fully customized for your space; each fume hood is designed with your needs and accessibility in mind. We verify its functionality and safety through a proper inspection, and our dedicated service team is available to answer all your questions. At iQ Labs, our knowledge and service are manufactured into our products. Backed by our industry-leading, 10-year limited warranty, you can be assured you are getting the best quality hood for your next project.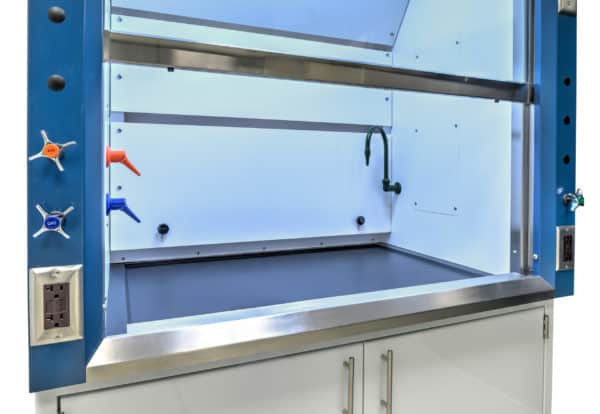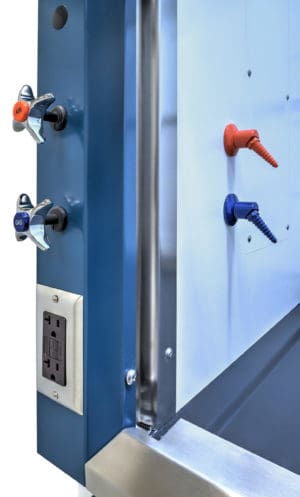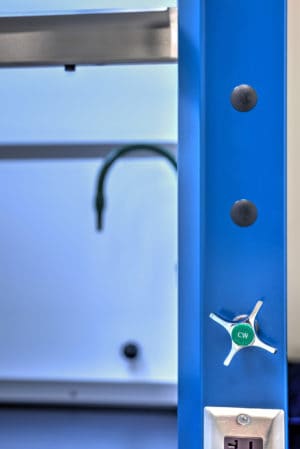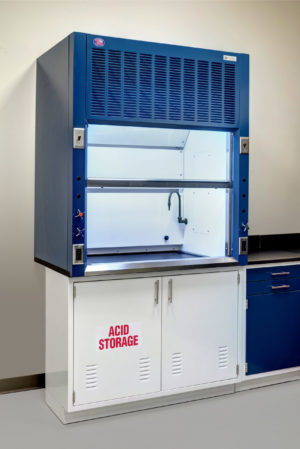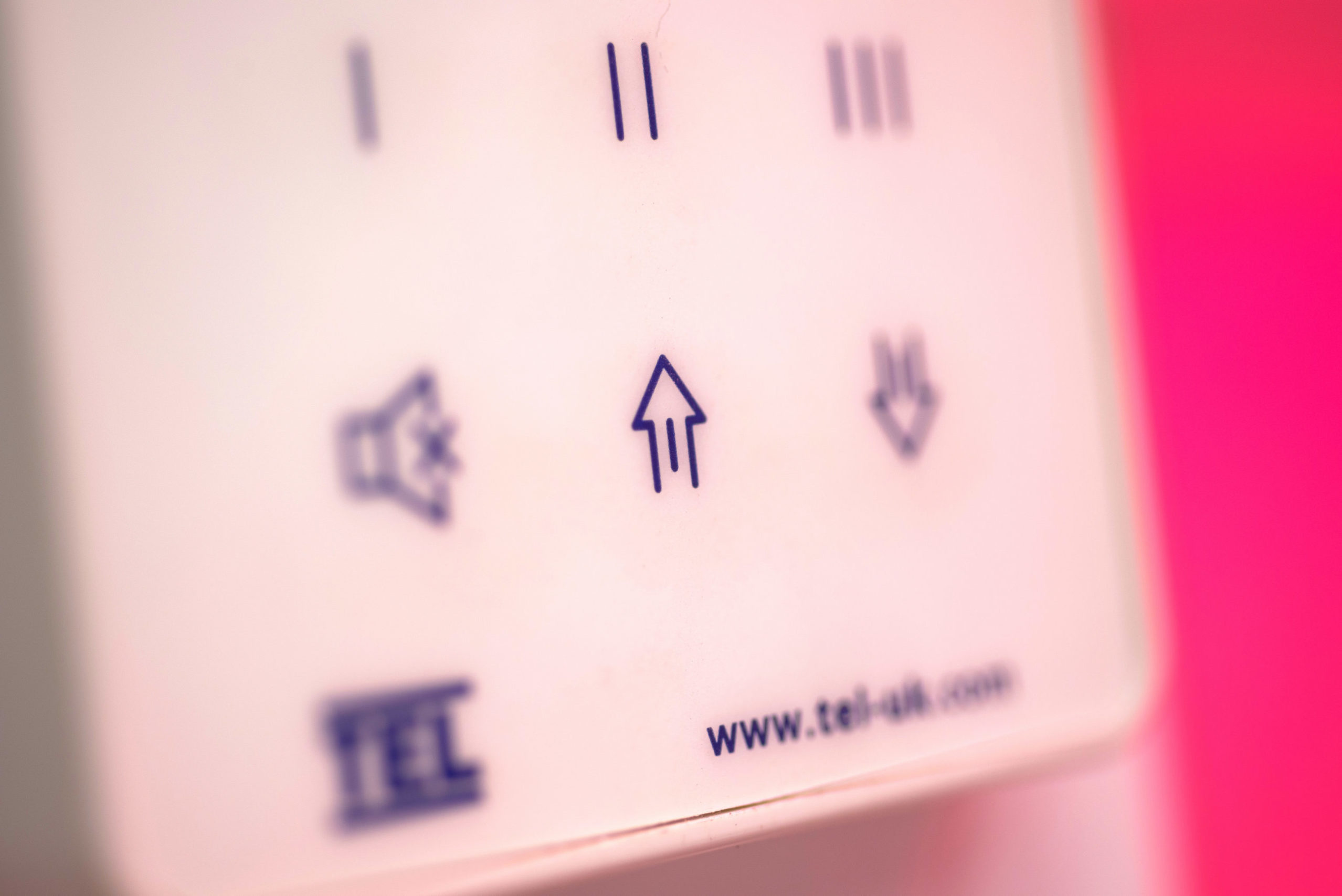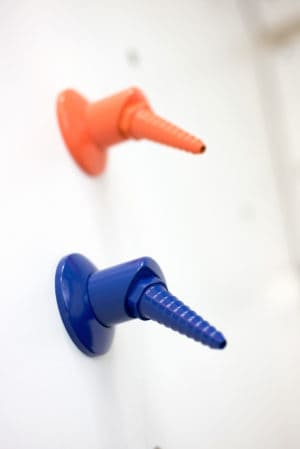 What challenge can we help you solve today?
Send us a message, and we'll get back to you within 24 hours.