Laboratory Benches & Tables
iQ Labs bench and table solutions are known for their robust construction, durability, and use of premium materials. These flexible systems include features like electrical and data provisions, along with versatile shelving configurations, allowing for customization to meet specific needs. They are SEFA certified and UL listed, ensuring top-notch quality and durability for laboratory operations. The single and double-sided shared frame configurations offer customization for spaces of all sizes, providing cost-effective solutions that can adapt to unique environments.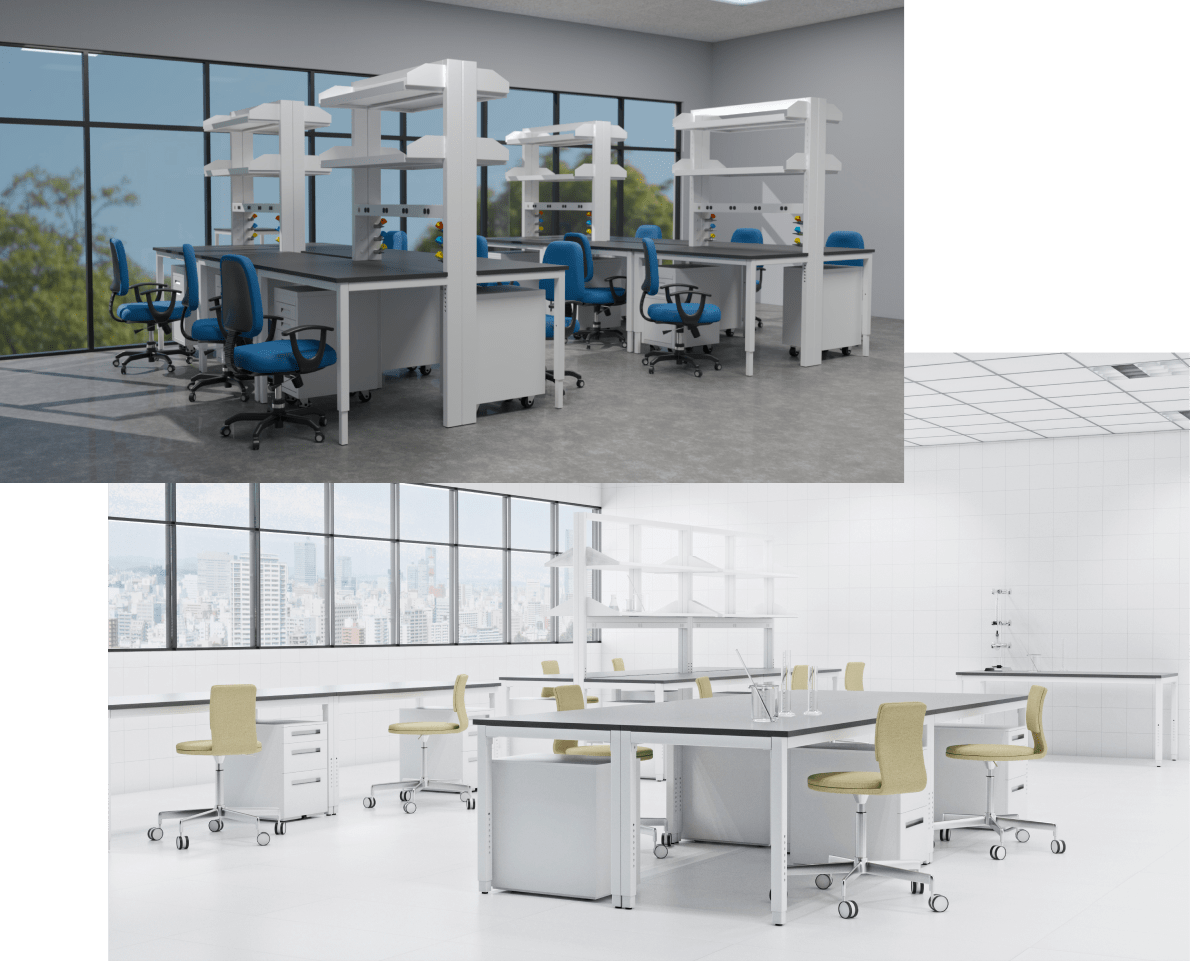 Premium Laboratory Solutions
Our comprehensive range of products, including metal laboratory casework and lab benches, exemplifies the utmost quality and durability, catering to the stringent requirements of the life science, industrial, pharmaceutical, and educational sectors. Coupled with a 10-year warranty, our products are meticulously tested to meet the most exacting standards. All our products are proudly manufactured in Byron Center, MI, ensuring quick turnaround times and ongoing product support to meet your needs.
Durability You Can Count On
IQ Laboratory tables are renowned for their superior quality and durability, making them ideal for demanding industries such as life sciences, pharmaceuticals, industrial settings, and education. These tables are SEFA certified and come with a 10-year warranty, ensuring their adherence to the highest standards. Manufactured in Byron Center, MI, they offer short lead times and continuous product support, making them a reliable choice for laboratory environments where quality and reliability are paramount.
What challenge can we help you solve today?
Send us a message, and we'll get back to you within 24 hours.