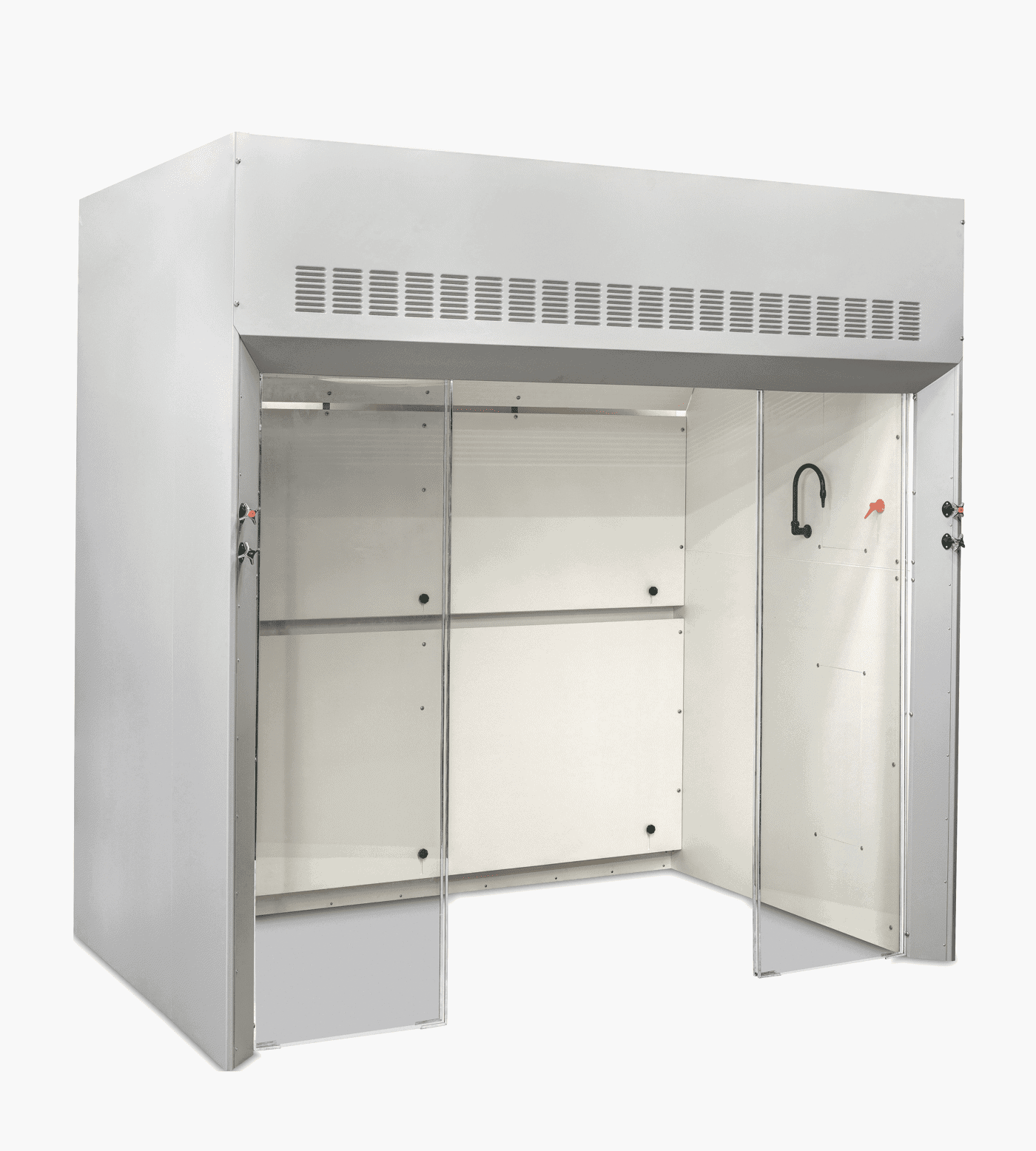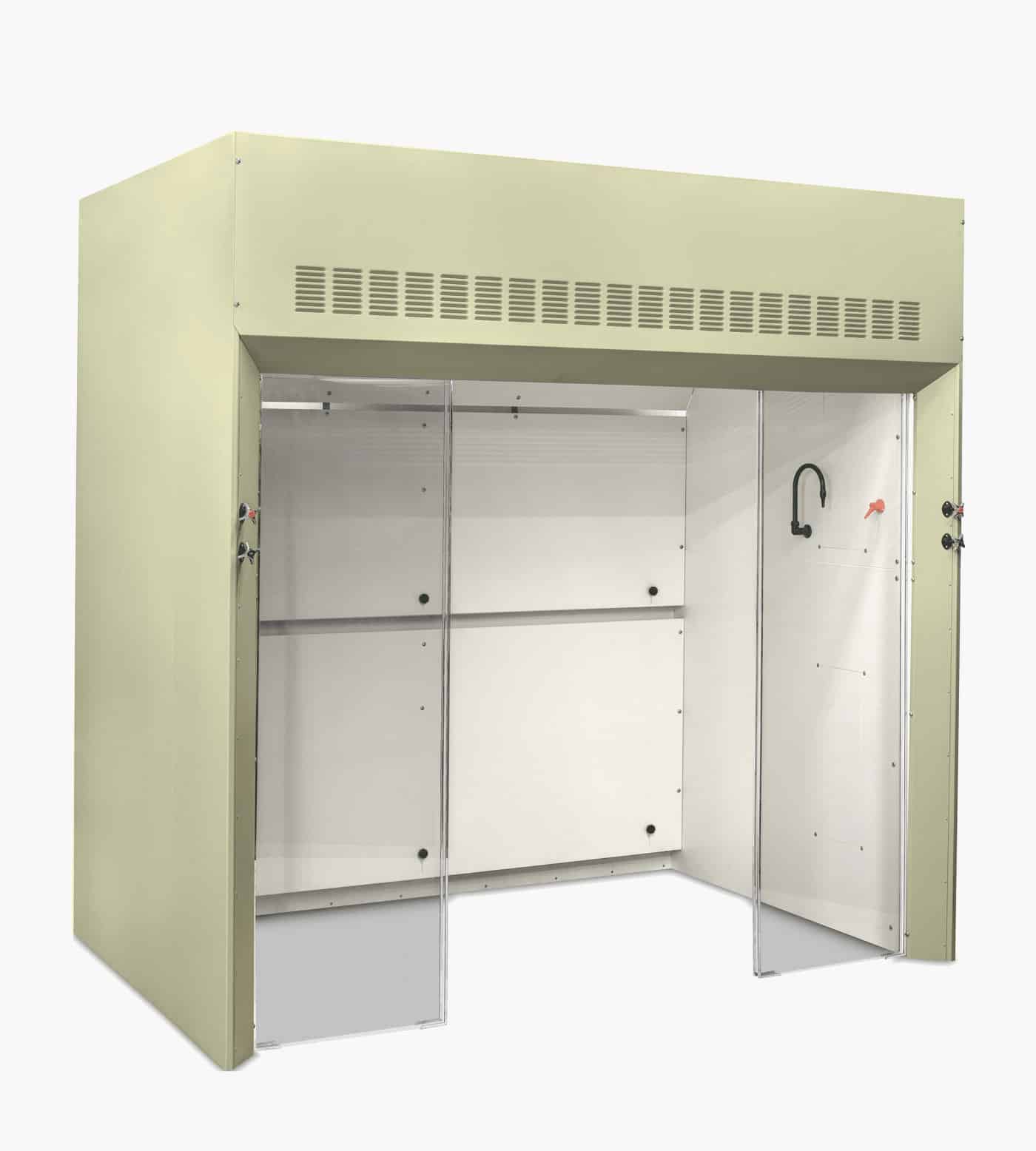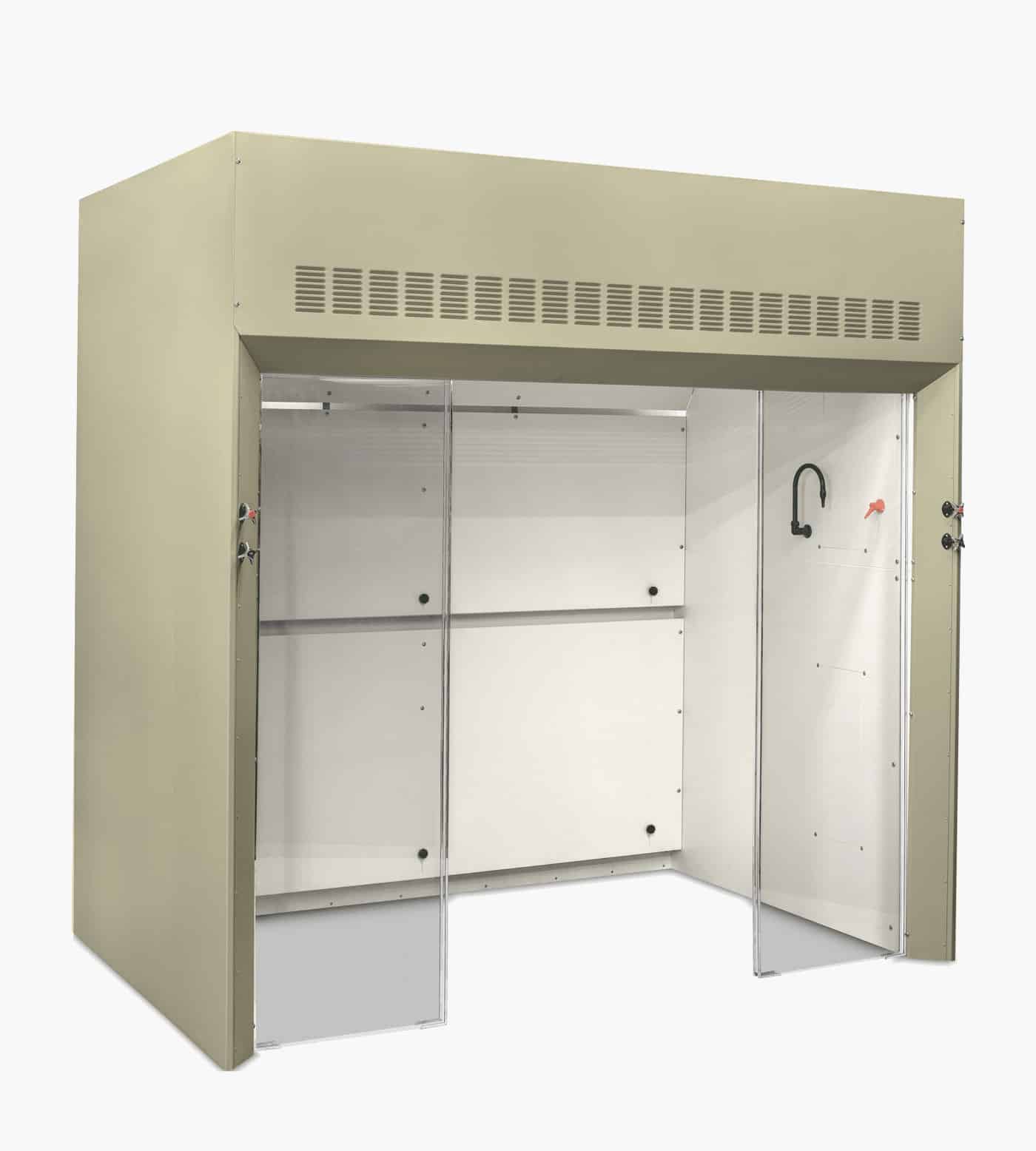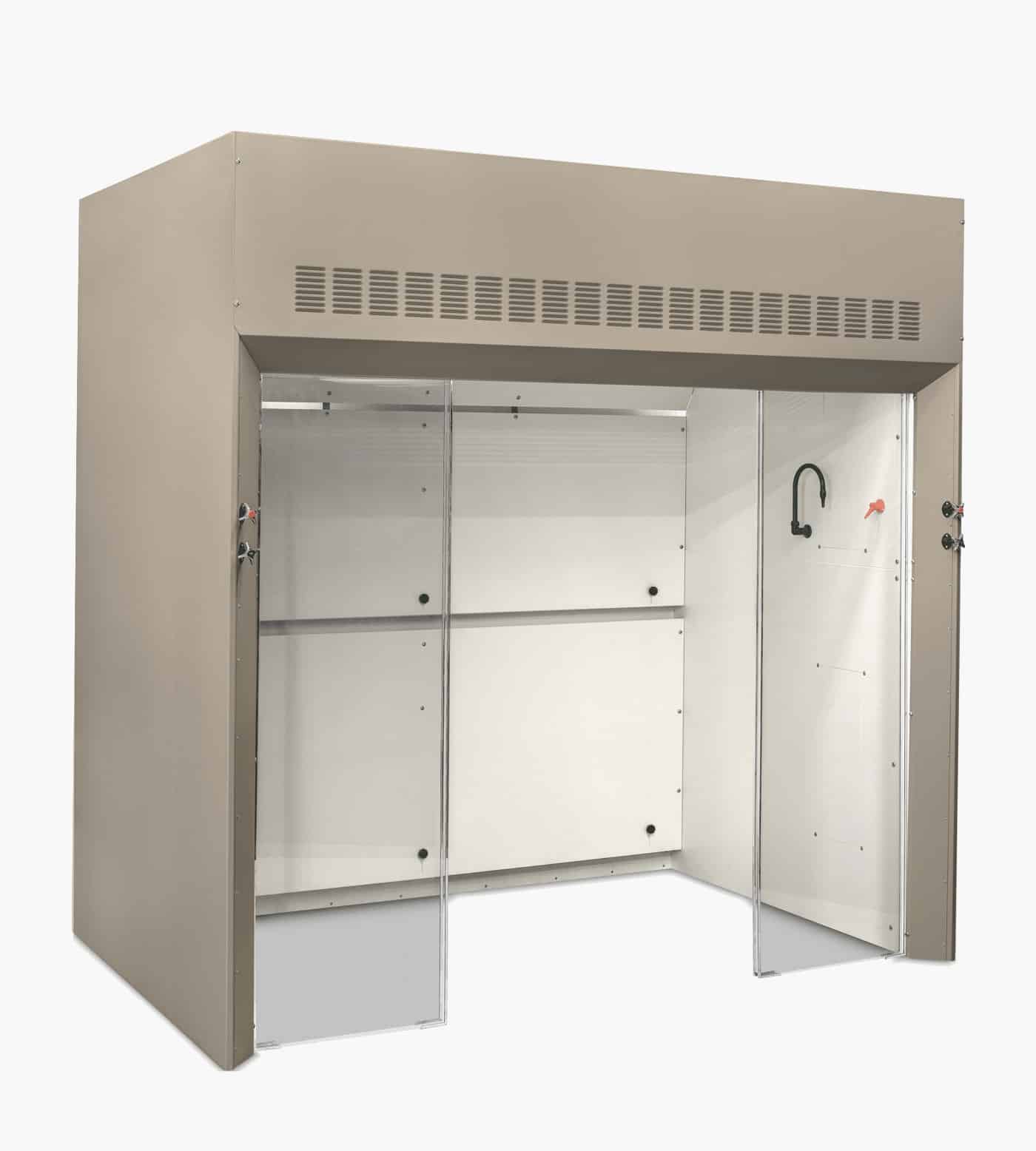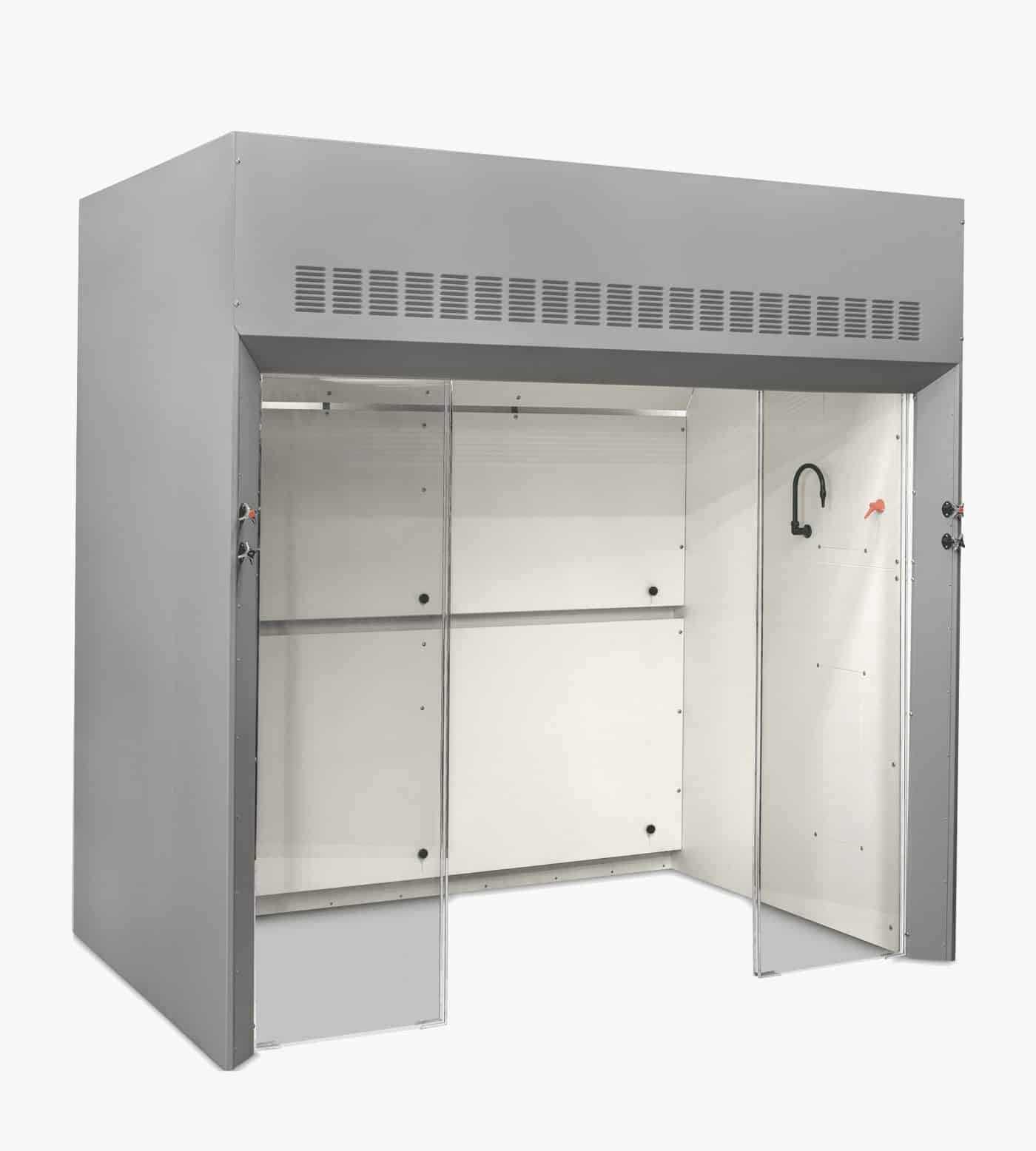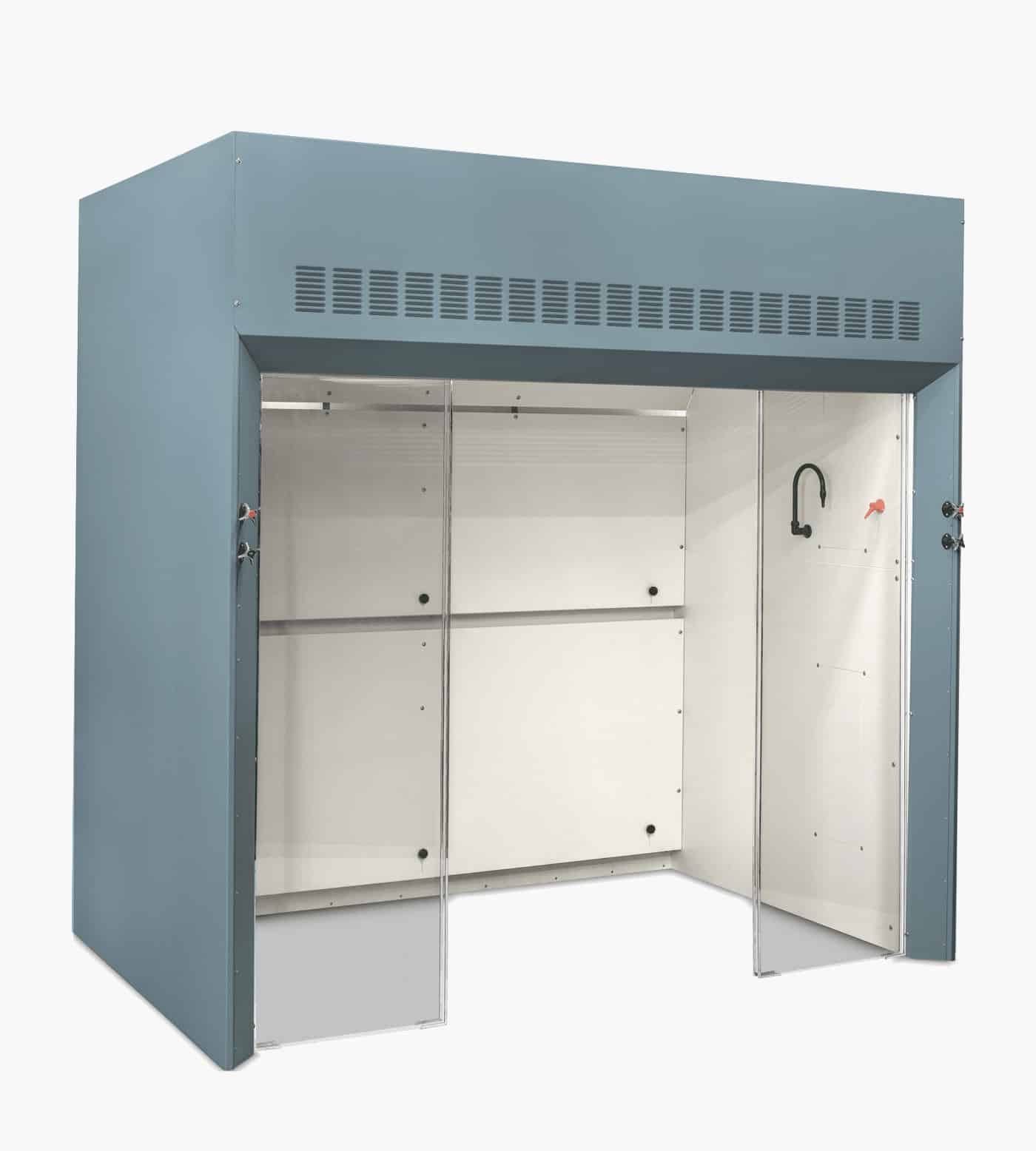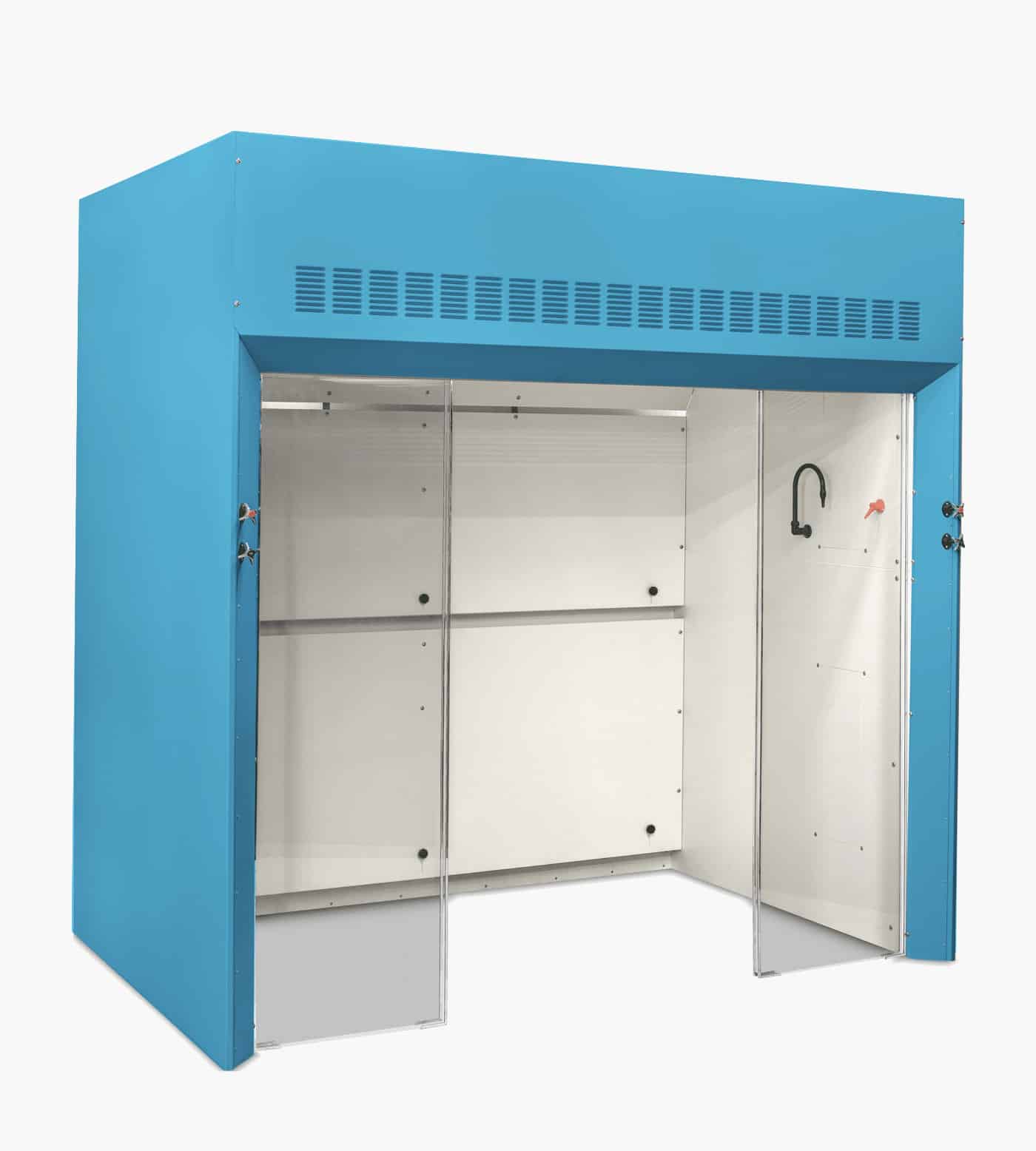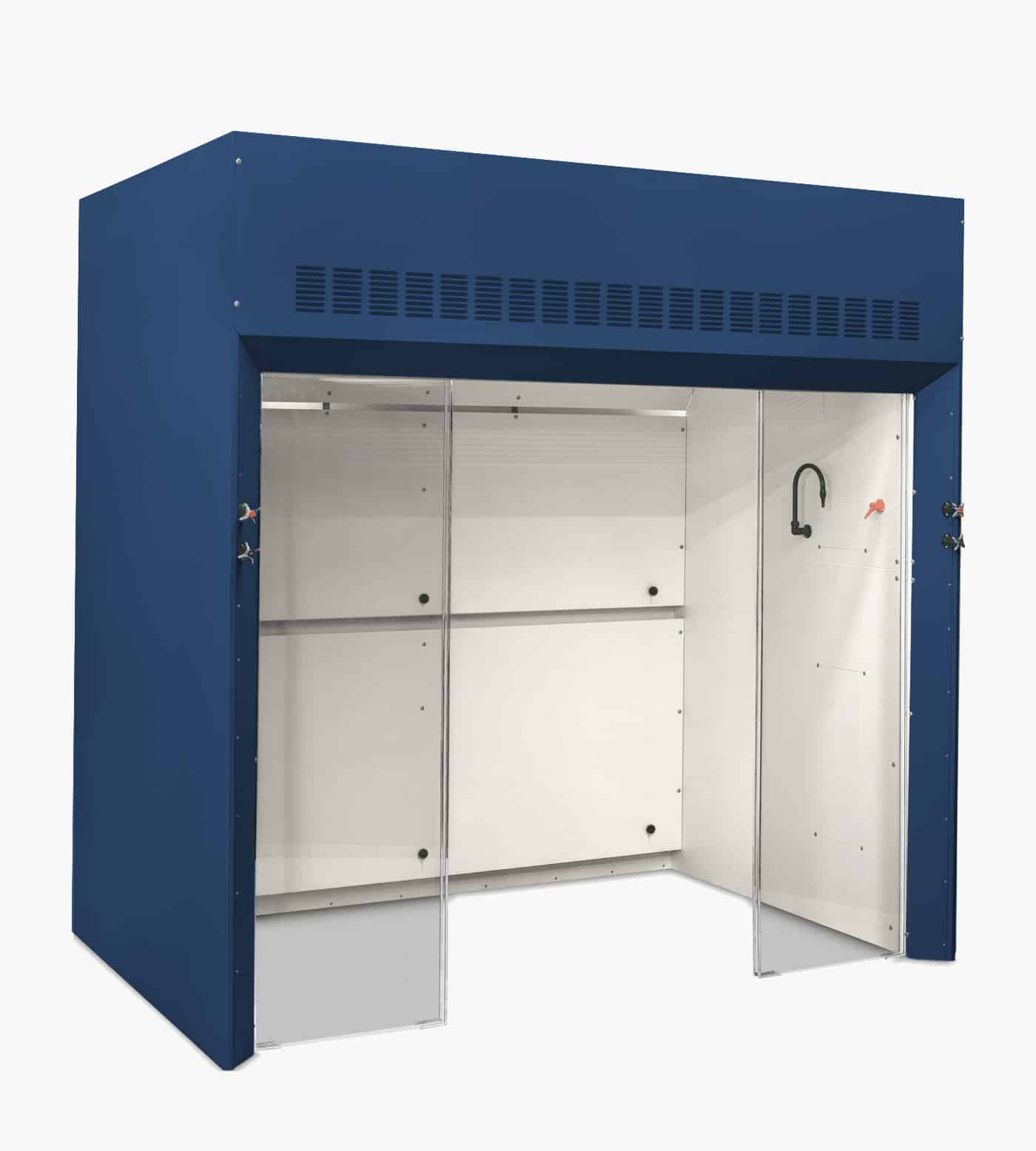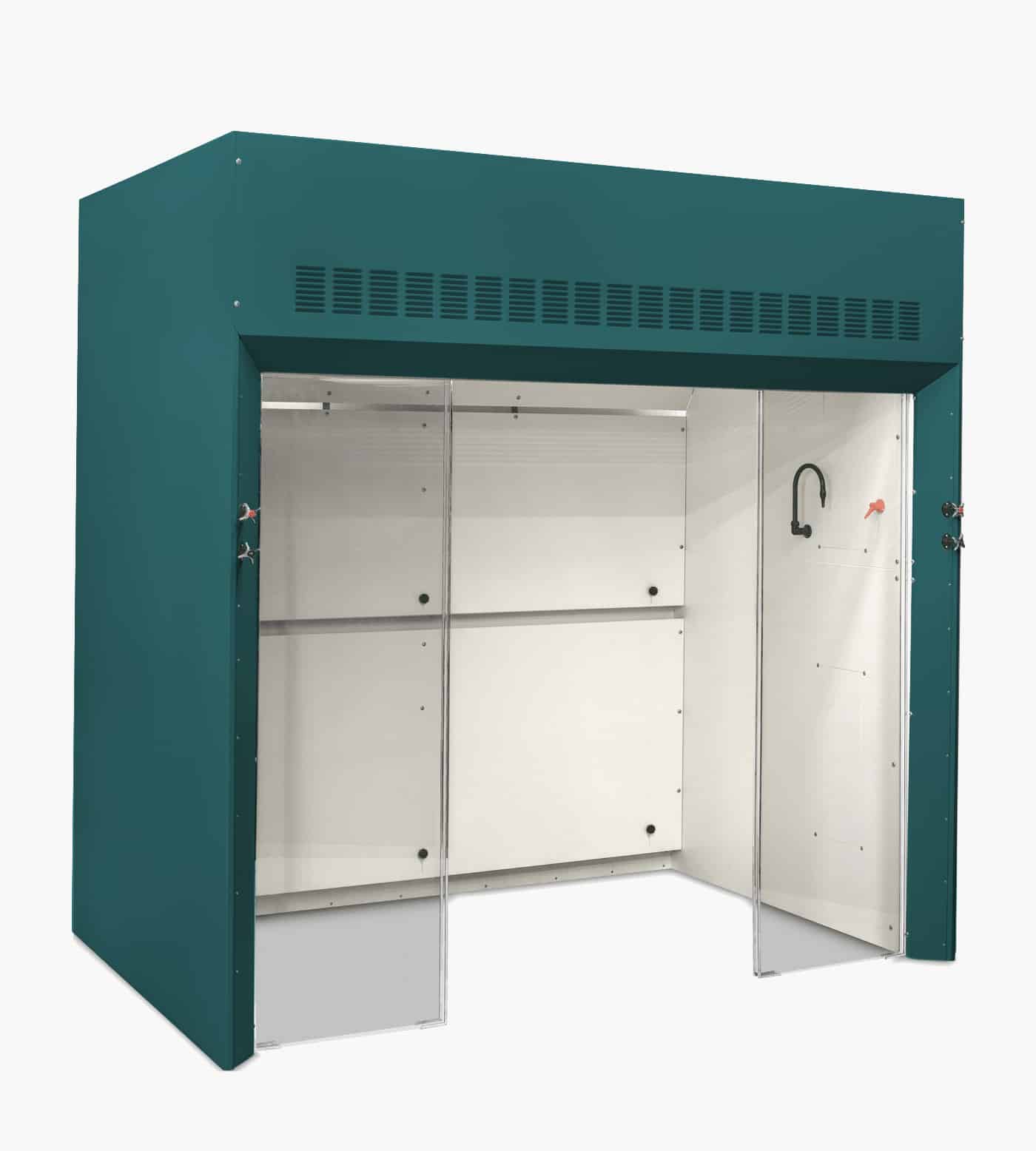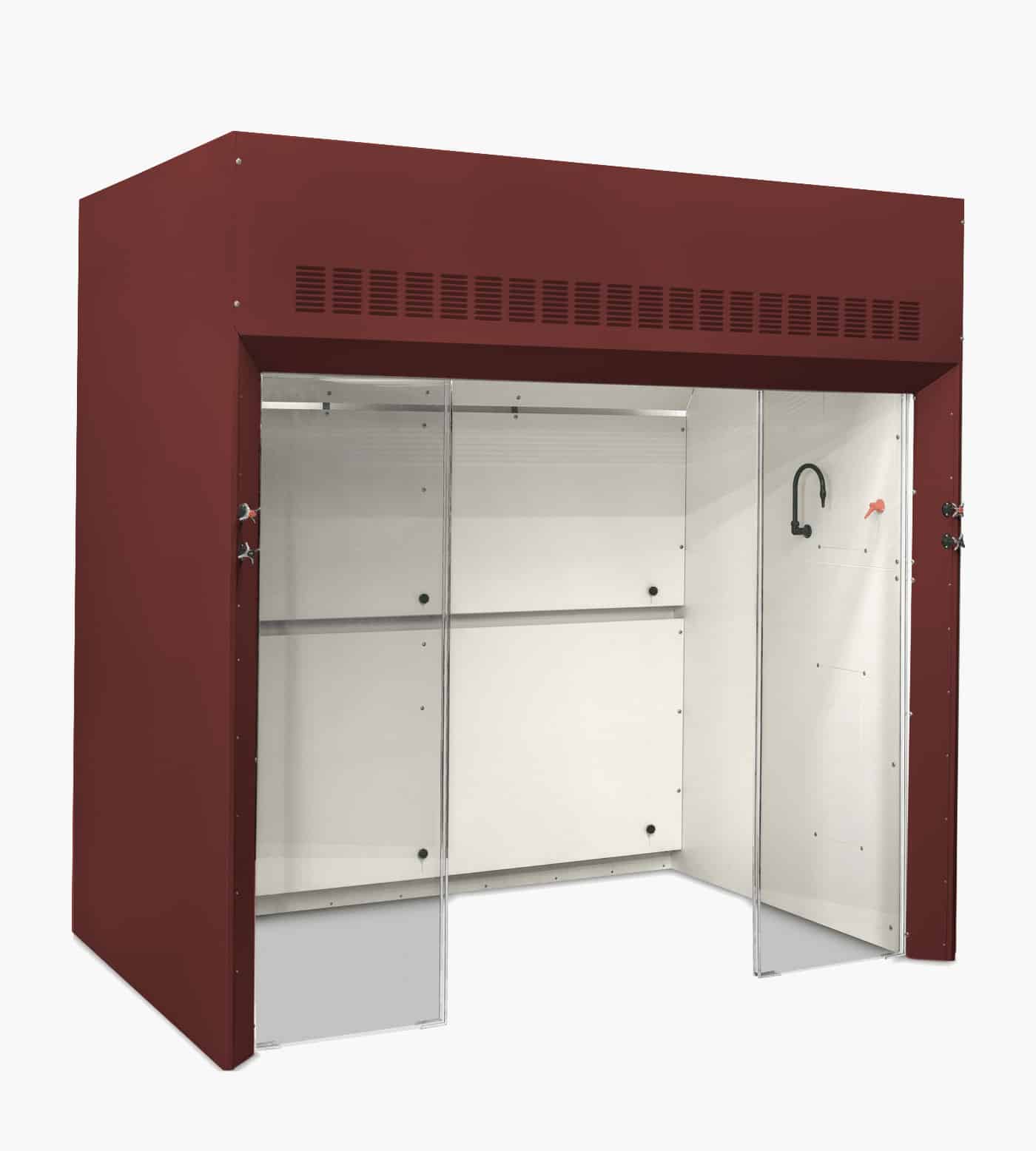 CleanAir Floor Mounted Fume Hood
The iQ Labs CleanAir floor mounted fume hood is designed to handle large laboratory equipment with roll-in accessibility. The full airfoil design of the LA-series side posts promotes smooth airflow around the sash perimeter. The Defender Series style post is also available. Two independent full-framed vertical rising sashes are standard with the CleanAir Series coming in several different widths and depths to accommodate your needs.
Color options
Standard Features
Welded superstructure for structural rigidity and design flexibility to contain large equipment and conveyances
Three-piece baffle system with three adjustable dampers to regulate lighter-than-air and heavier-than-air gases
Airfoil around top and sides of sash opening, with electrical fixtures and plumbing controls mounted on bias surface
Bypass grill with stamped louvers to control bypass air volume
Two independent, full-framed, stainless steel vertical sash with integral stainless steel finger pulls
Stainless steel sash guides, duct collar
Sash/counterweight pulley system utilizing four 2 ½"-diameter pulleys for one-finger sash movement; full-width counterweight featuring "Tilt-Lock" for additional safety and durability
Vapor-proof fluorescent light fixture – 2' or 4' (bulbs not included)
Add-on Equipment
Liner material – Standard poly resin liner
Electrical switches and receptacles. Also explosion-proof lighting and fixtures available.
Remote-controlled plumbing fixtures, with chrome or color-coded outlets. Pre-piped hard copper with soldered joints.
Choice of sashes – vertical rising (standard); top-hung horizontal sliding; combination (vertical /horizontal)
Ceiling enclosure
Air velocity monitor/alarm
Auxiliary air bonnet – supplements room air by supplying 70% of hood air from outside the building. Requires its own blower and duct.
Automatic sash closer
Work surface – cast epoxy, dished or flat
Blowers – selected to match hood and duct work configuration, corrosive or ignitable exhaust fumes
Why Buy a Walk in Floor Mounted Fume Hood from iQ Labs?
At iQ Labs, we understand that standard fume hoods don't work for every application. Our walk-in series fume hoods help provide the additional space needed for specific jobs while maintaining a high level of safety for all uses. With experience building custom-sized, floor-mounted fume hoods, we provide the solutions that offer enough space for laboratory technicians and all equipment.
What challenge can we help you solve today?
Send us a message, and we'll get back to you within 24 hours.