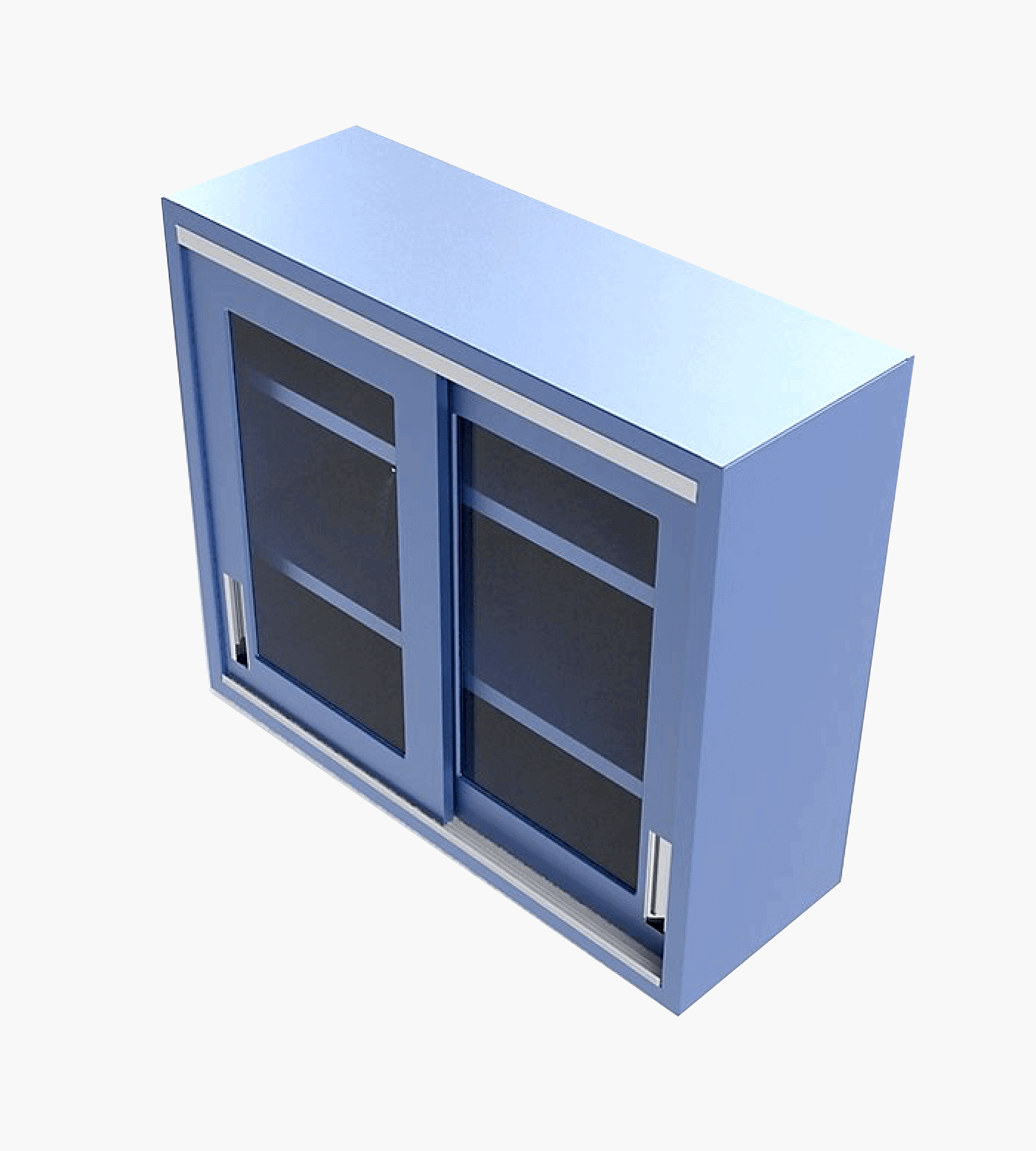 Laboratory Wall Cases with Shelves
iQ Labs offers well-constructed wall cases that are ideal for any laboratory looking to upgrade its look and functionality. We have a variety of door and shelf styles with customizable height options to match your space perfectly. Wall mounts can also be paired with a variety of other units and products, ensuring a complete space.
Color options
Standing Wall Case Requirements
Make sure your lab is ready to take on a wall case or wall mount by finding all the studs in the walls, and adding more support if necessary. A general rule is that one stud can hold about 80 pounds.
Standard Features
iQ Labs wall cases are 13" deep and come standard with one, two or three shelves, depending upon the height of the unit. However, non-standard 16" deep wall cases are also available. For added flexibility and function, all cases 30" wide and wider may be ordered as dual-entry units, which open on or have doors on two sides, allowing for access from two directions. Most wall units have a range in height options between 24″-48".
Laboratory Wall Cases
With more than 60 years of manufacturing experience, all iQ Labs wall cases and mounts are proudly manufactured in the USA.
Maintenance and Safety
Wall cases and mounts for labs should be regularly evaluated to ensure that their quality and safety standards are maintained.
Why Buy a Wall Case from iQ Labs?
At iQ Labs, we offer a variety of customizable, well constructed, and easy-to-order products. Our dedicated sales and service teams are ready to bring exceptional value to your lab in every phase of your project. When you purchase a wall mount case for labs, you'll have access to our expert knowledge, custom design, metal fabrication, and assembly.
What challenge can we help you solve today?
Send us a message, and we'll get back to you within 24 hours.