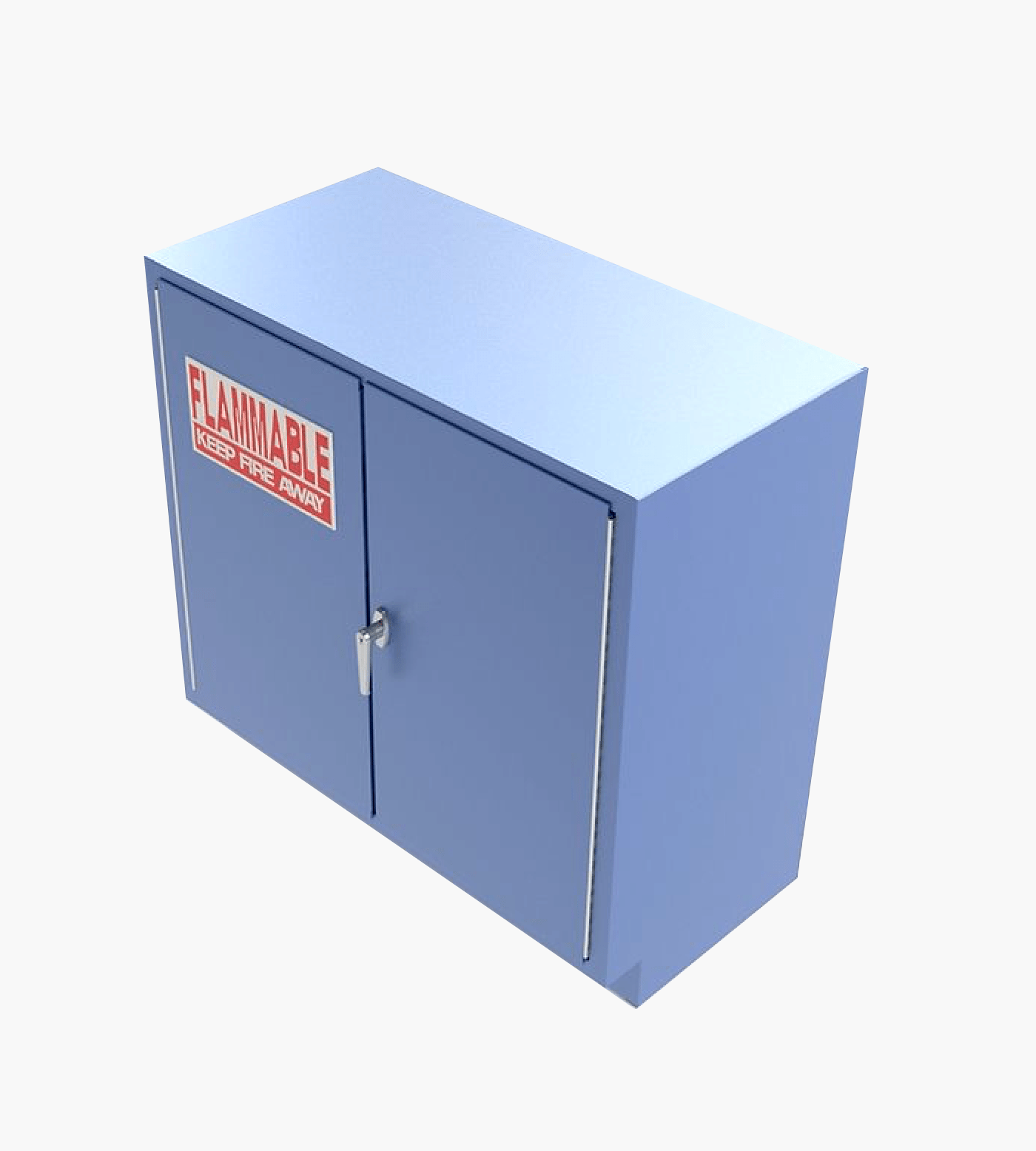 Fume hoods
Flammable Cabinet
Specialty casework is an important piece of every laboratory's safety needs. iQ Labs offers flammable casework built and tested to the highest standard. We ensure that hazardous materials are kept in a safe and contained space while still providing durable and aesthetically appealing qualities to keep laboratories looking top-notch.
Color options
Flammable Storage Cabinet Requirements
Designed for the storage of flammable and combustible materials, these cabinets are double-wall construction lined with mineral wool insulation. iQ Labs' flammable cabinets are UL Listed and SEFA approved. Standard cabinets are 18", but 22" depth is available, all with manual or self-closing doors.
Standard Features
All flammable cabinets come with one shelf.
Add-On Equipment
You may choose to add self-closing doors to your flammable cabinet.
Flammable Safety Cabinets
Only flammable and combustible liquids should be stored in a flammable cabinet.
Maintenance and Safety
Only flammable and combustible liquids should be stored in a flammable cabinet. Refer to OSHA for requirements.
Why Buy a Flammable Cabinet from iQ Labs?
iQ Labs provides innovative laboratory solutions that you can easily purchase online. With years of experience in cabinet manufacturing, we offer a wide range of choices to help you design your own laboratory in style. iQ Labs provides you with a comprehensive range of solutions for laboratories of all types. With years of working experience in laboratory cabinet manufacturing, we take pride in building innovative and stylish cabinets for all applications.
We know that your laboratory needs custom solutions and personalized designs. Our team can discuss your needs to design the ideal laboratory cabinet. We have an extensive range of equipment to build modern and stylish laboratory cabinets for every lab.
What challenge can we help you solve today?
Send us a message, and we'll get back to you within 24 hours.