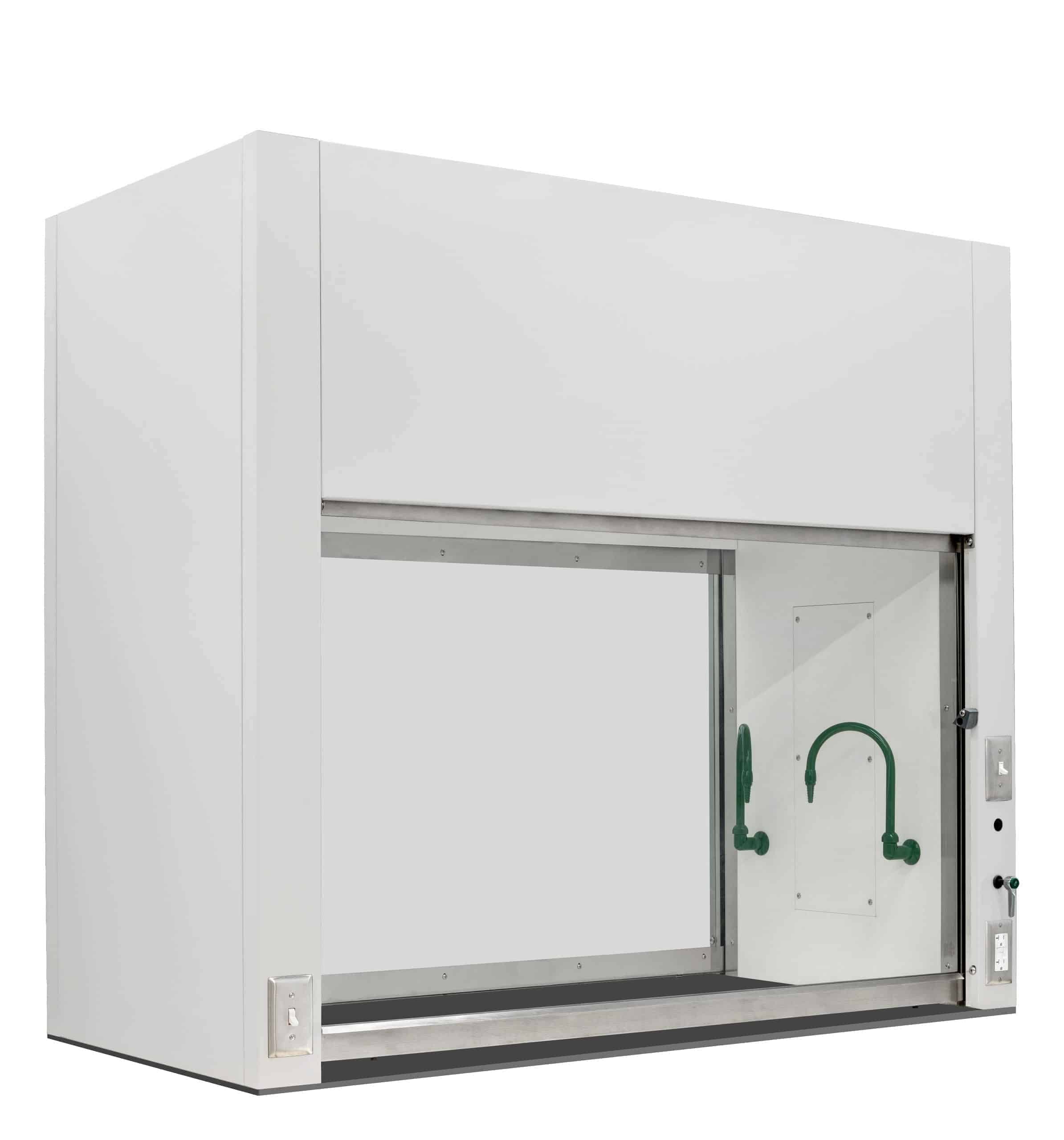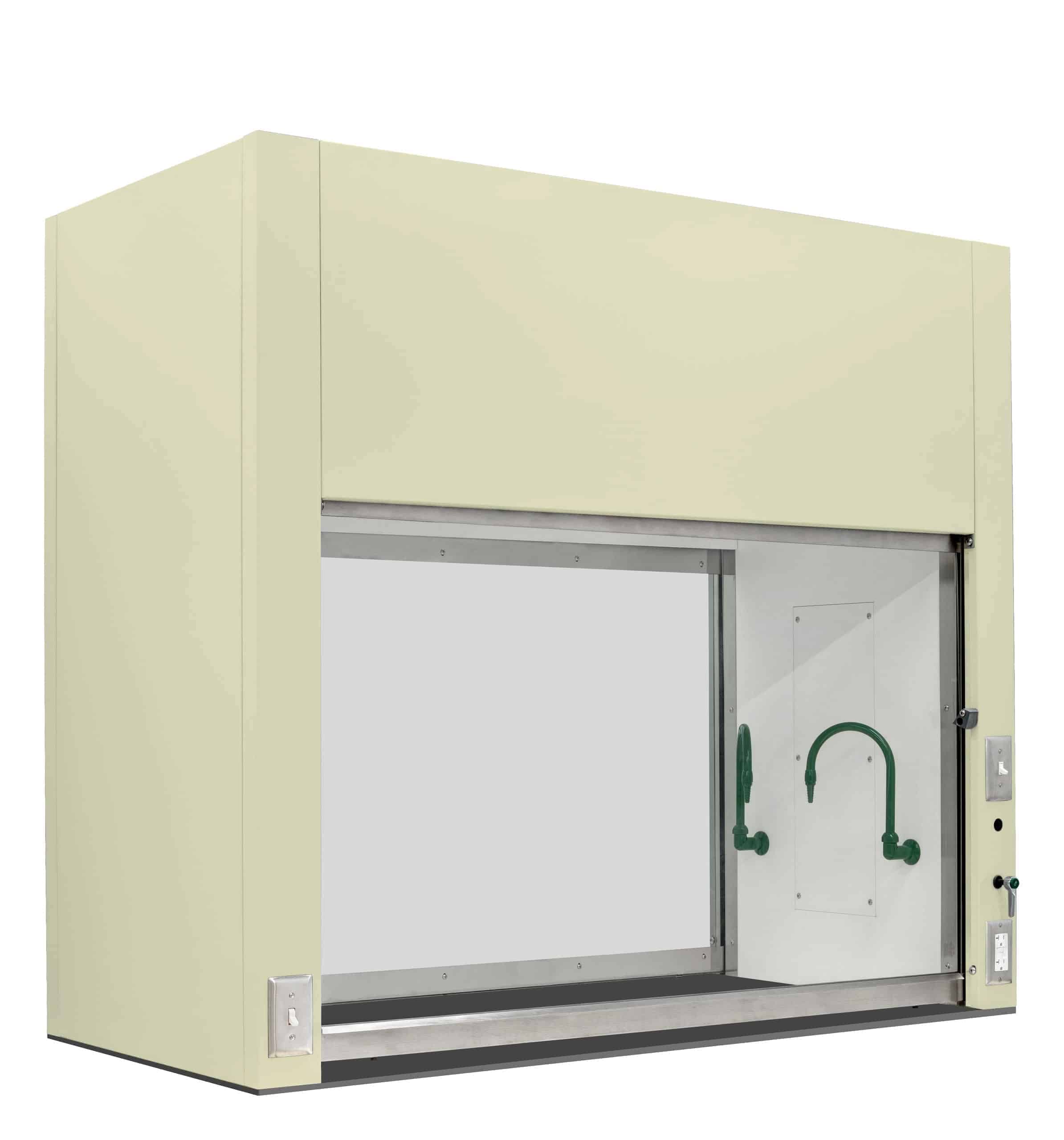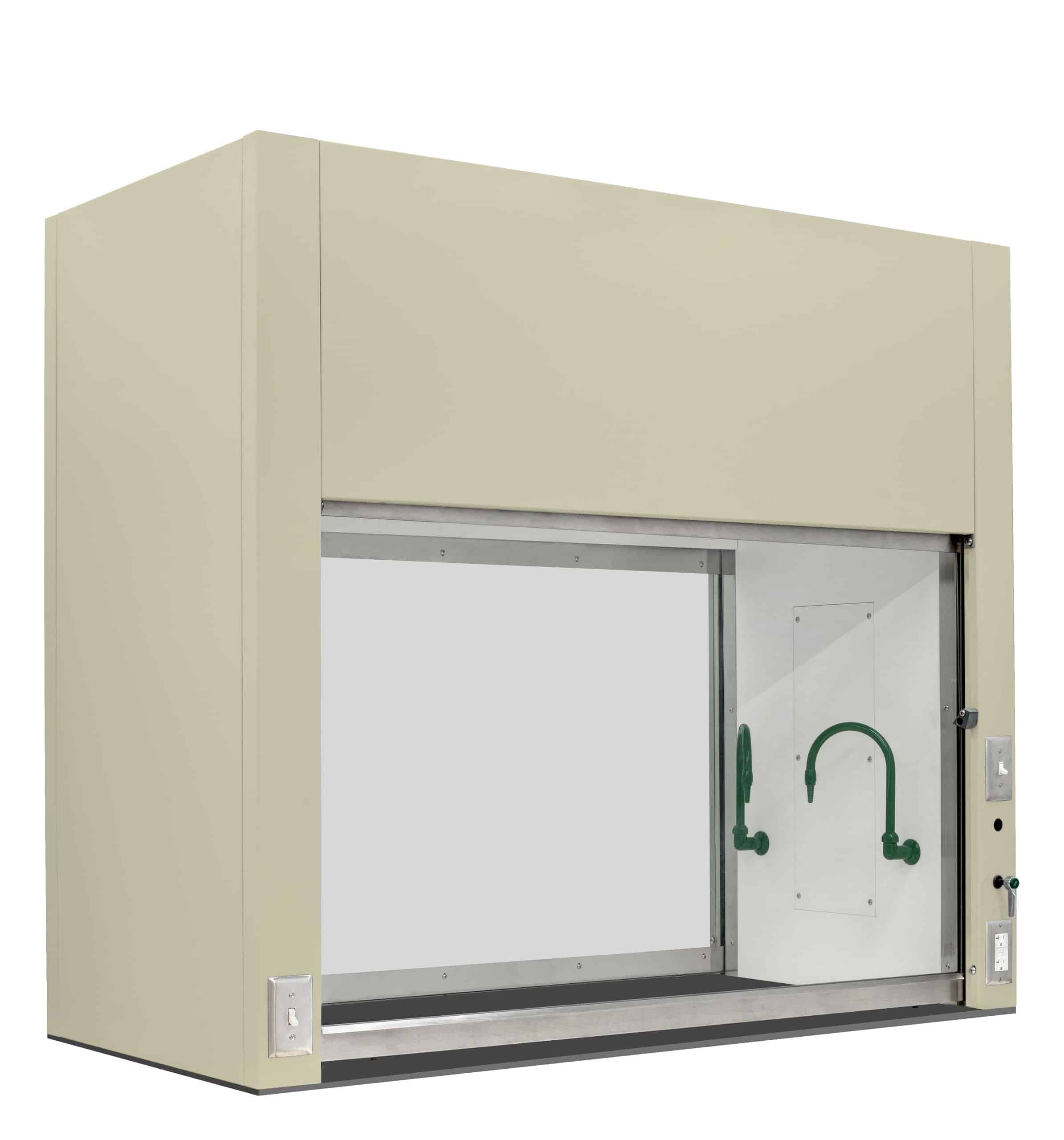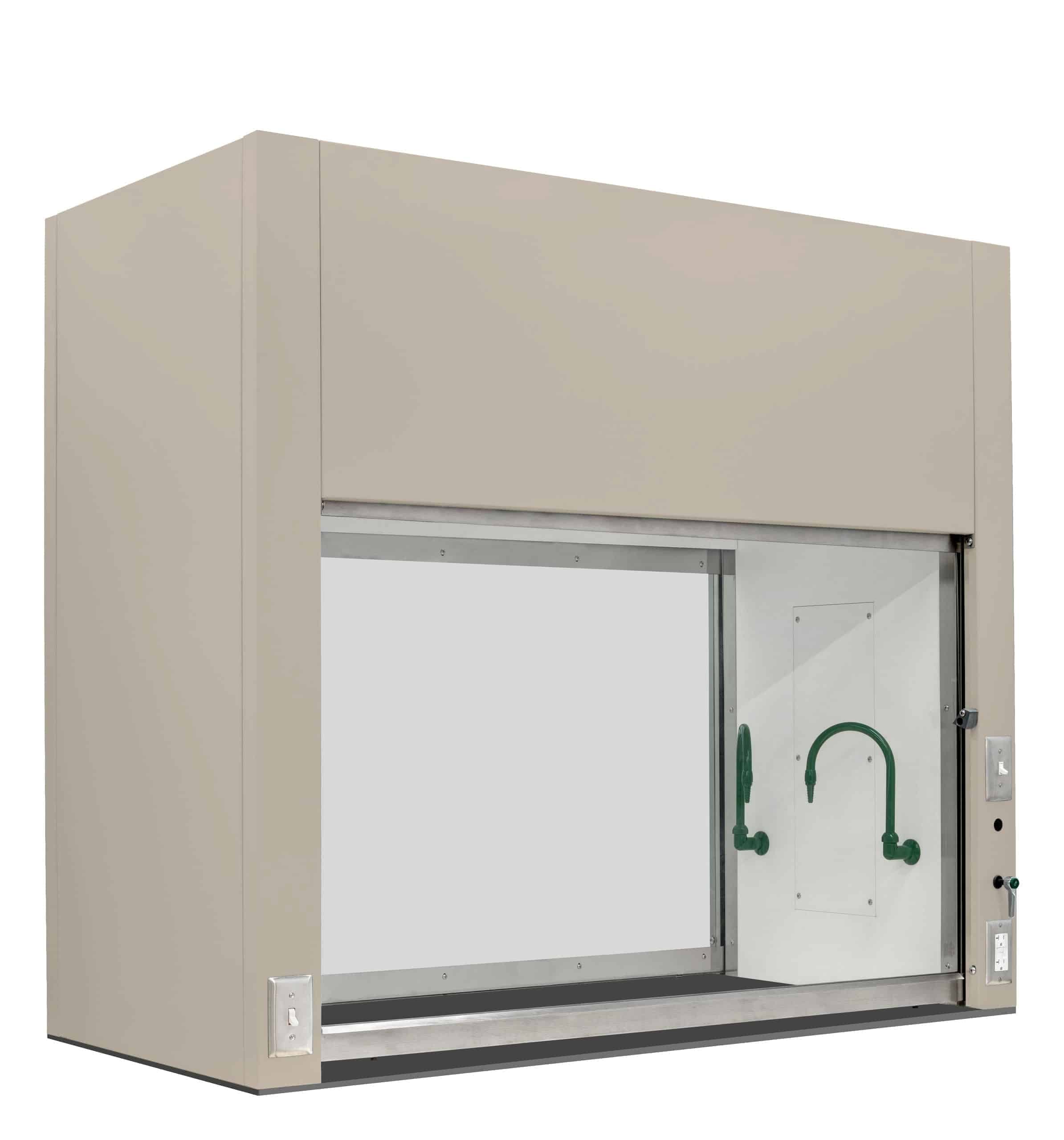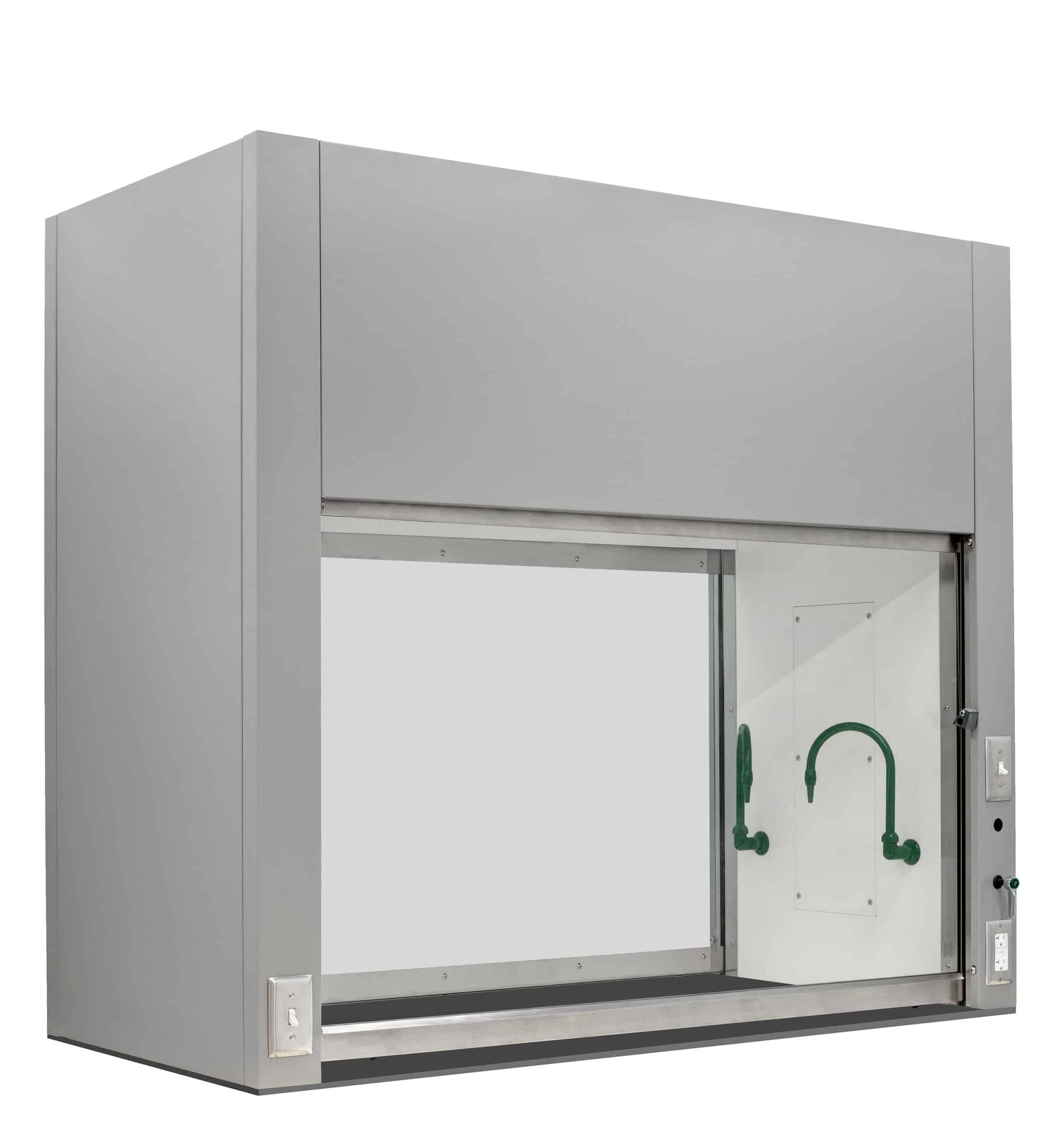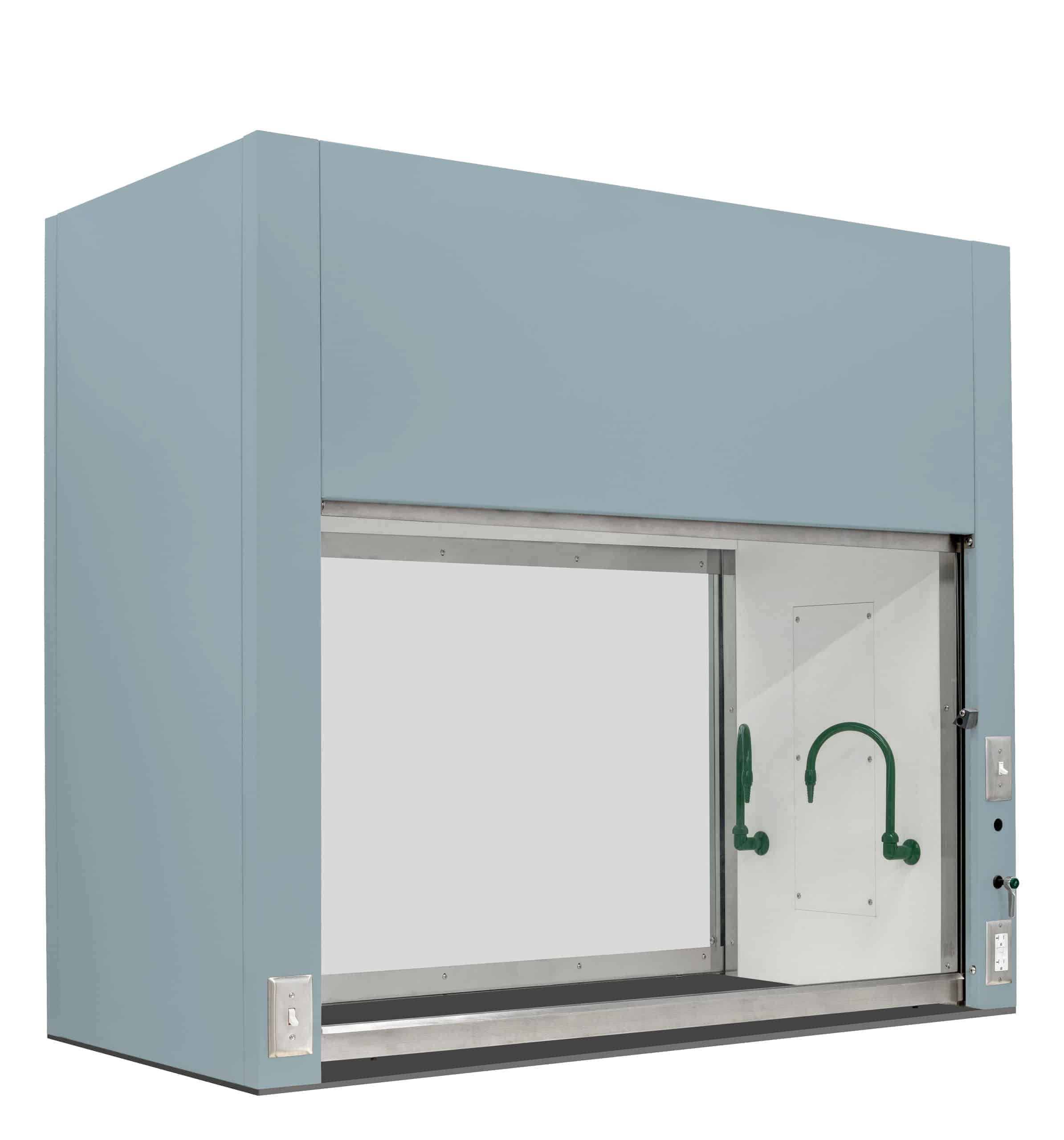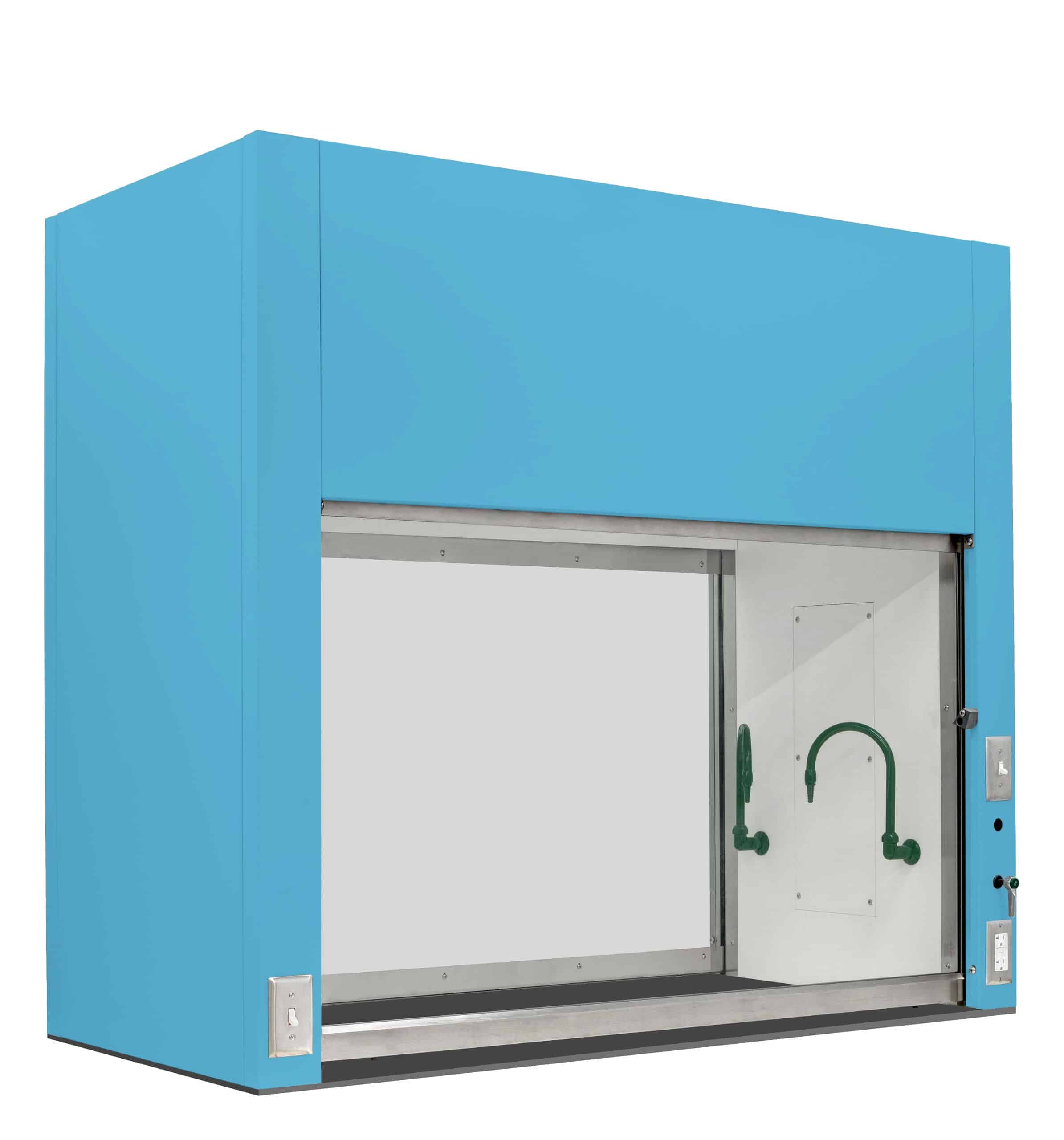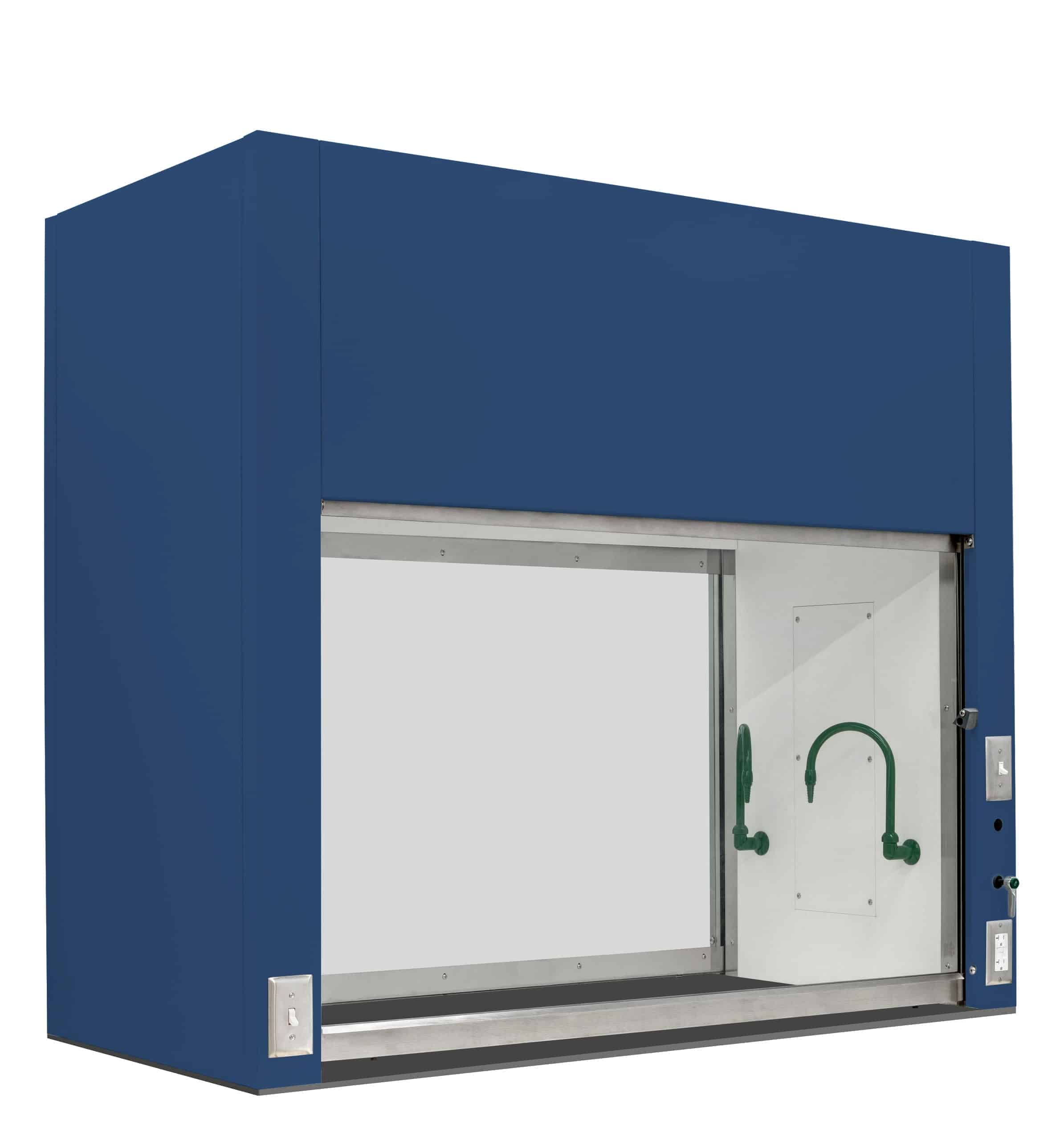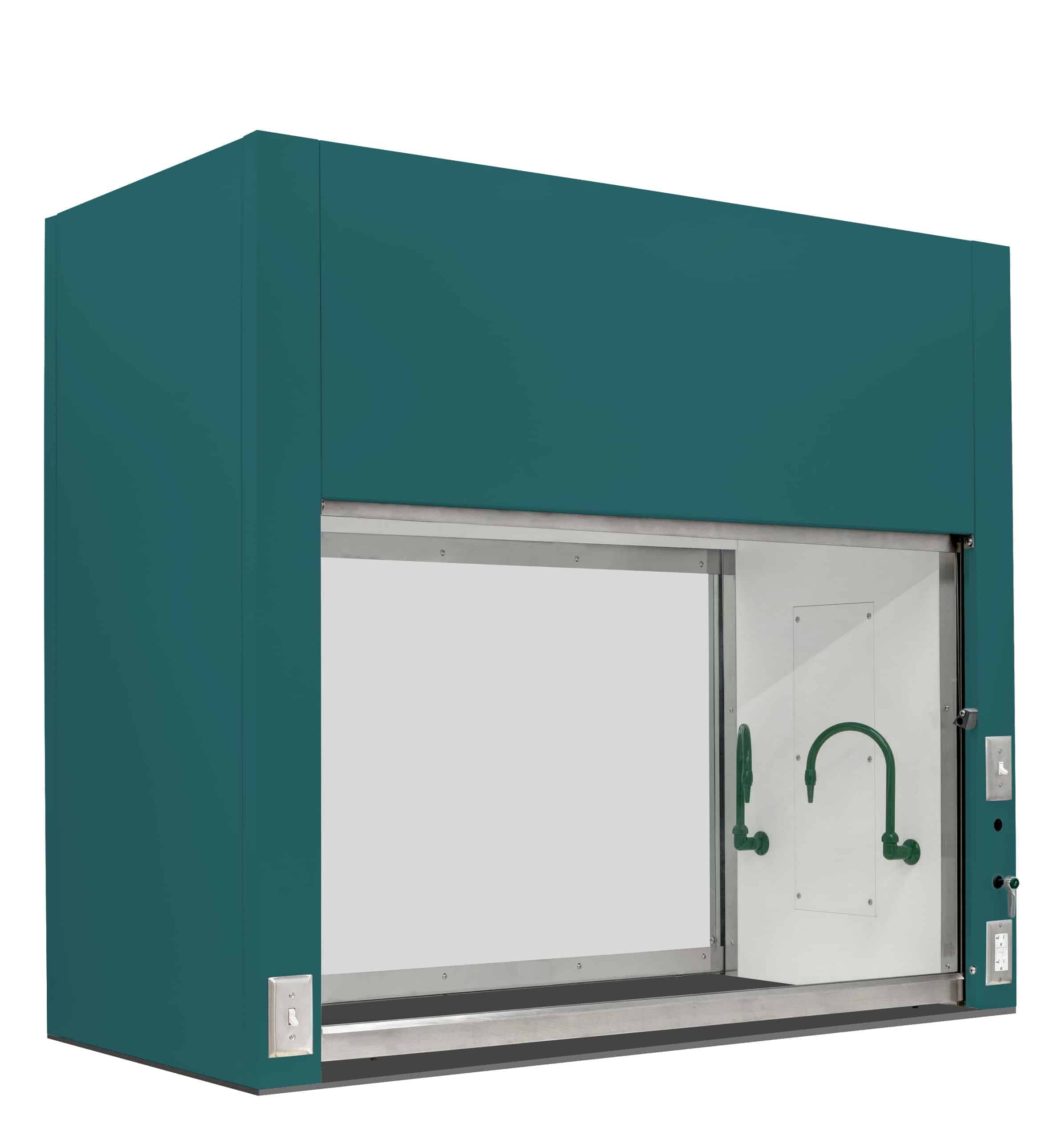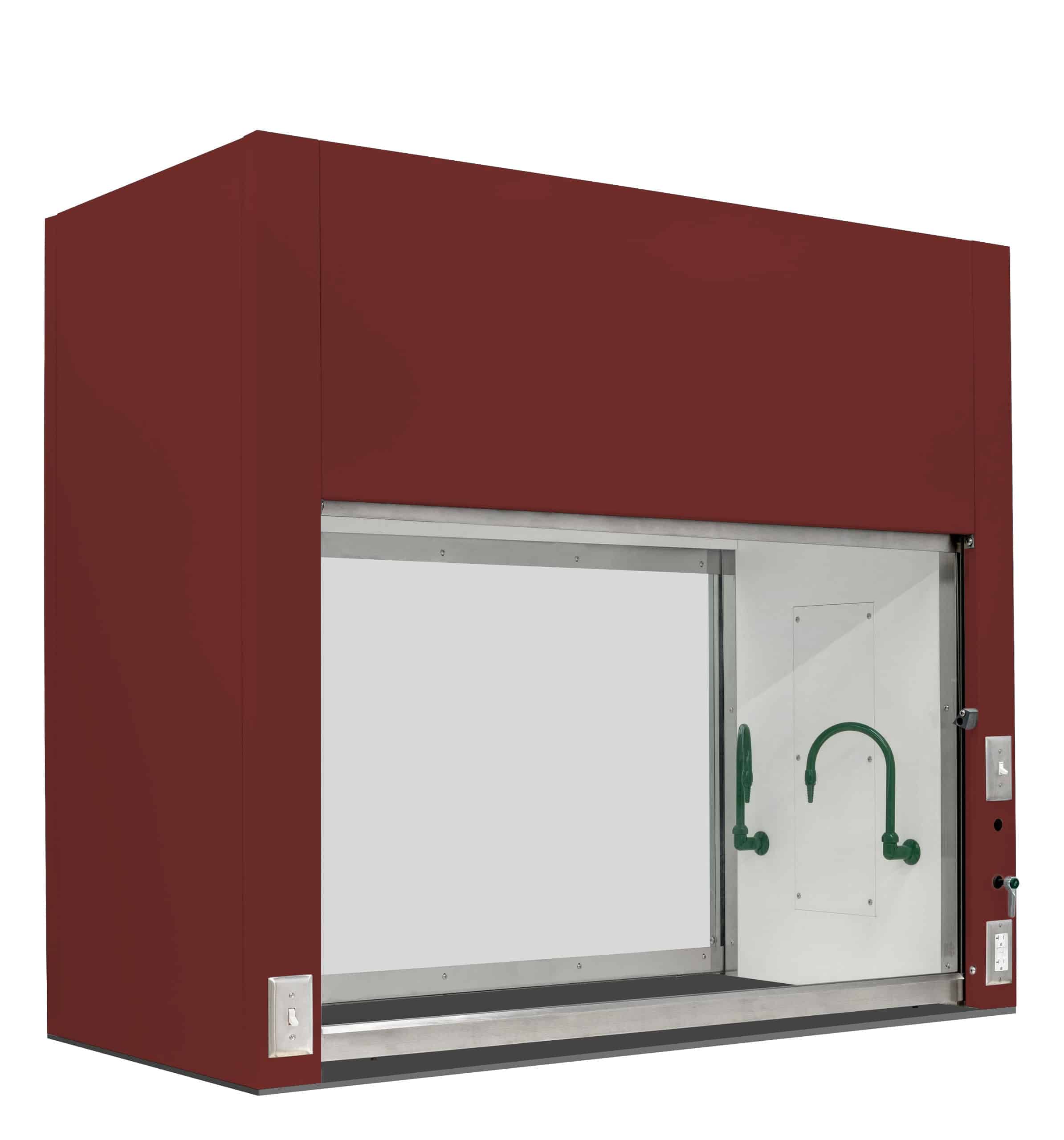 Dual-Entry Teaching Fume Hood
iQ Labs' DE Series (dual-entry) fume hood allows for demonstrations from either side and are typically installed on island casework or in a wall separating the classroom and prep room. The sash counterweights are concealed in the sidewall to provide for a viewing window or plumbing fixtures in the opposing wall. Our DE Series provides optimal viewing and internal access making the hood an ideal ventilated enclosure for educational settings.
Color options
Fume Hoods for Education
Our two-sided teaching fume hoods are ideal for educational settings with frequent demonstrations and allow the students the opportunity to see the experiments first hand by combining function and safety into one fume hood.
Teaching Fume Hood Requirements
Due to the minimal baffling and uncontrolled air flow with both sashes open, the optional sash interlock is recommended to permit only one sash to be opened at a time.
Standard Features
16 gauge superstructure for structural rigidity and design flexibility to accommodate custom hood sizes and features
Single top exhaust baffle
Wide Post (flat front) side post design can accept up to two electrical and four plumbing fixtures on one post of each sash
Full-frame, stainless steel vertical sash with integral stainless steel finger pull
Stainless steel sash guides, duct collar
Sash/counterweight pulley system utilizing six 2 ½"-diameter pulleys for smooth, dependable operation
Vapor-proof incandescent light fixture (bulb not included)
Add-On Equipment
Liner material – Standard poly resin liner
Sash interlock – automatically locks one sash closed when other sash is open
Electrical switches and receptacles. Explosion-proof lighting and fixtures are also available.
Remote-controlled plumbing fixtures, with chrome or color-coded outlets. Pre-piped hard copper with soldered joints.
Sash stop
Ceiling enclosure
Air velocity monitor/alarm
Countertops – epoxy, phenolic, stainless steel
Cabinets – complete line of metal laboratory casework, including hood base, acid storage, and flammable storage cabinets
Blowers – selected to match hood and duct work configuration and application
Why Buy a Double-Sided Fume Hood from iQ Labs?
With over 60 years of experience, we are iQ Labs are a leading fume hood manufacturer. Your fume hood will be fully customized for your space; each fume hood is designed with your needs and accessibility in mind. We verify its functionality and safety through a proper inspection, and our dedicated service team is available to answer all your questions. At iQ Labs, our knowledge and service are manufactured into our products. Backed by our industry-leading, 10-year limited warranty, you can be assured you are getting the best quality hood for your next project.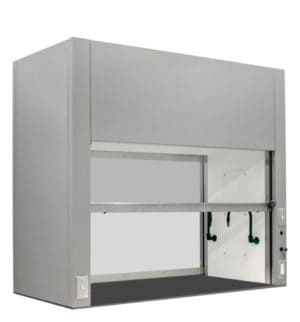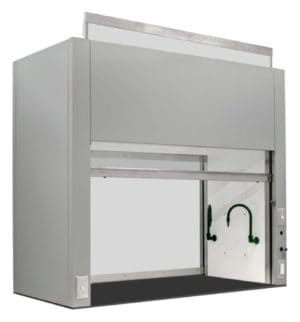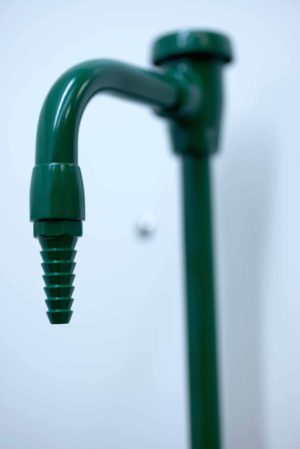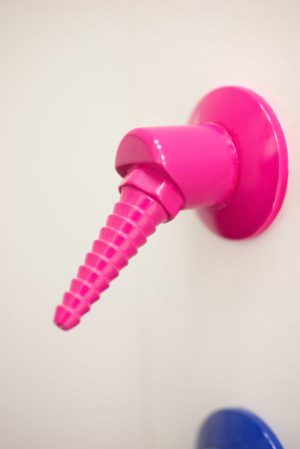 What challenge can we help you solve today?
Send us a message, and we'll get back to you within 24 hours.